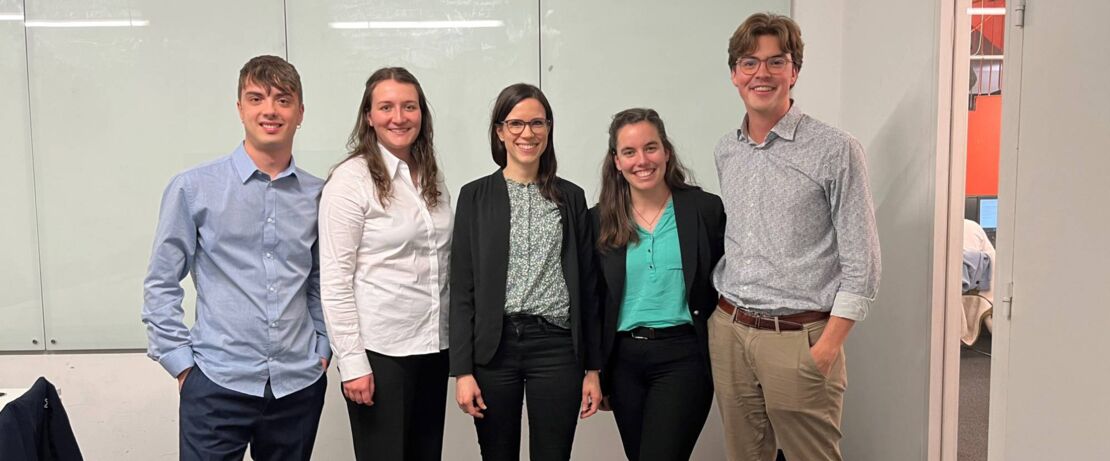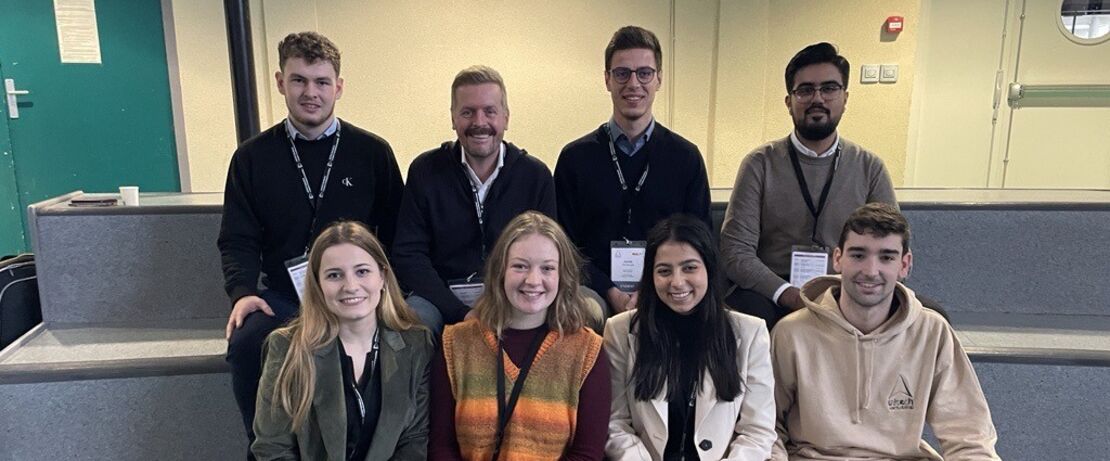 Career News
June 7, 2023
UNITECH x Evonik: Sharing Ideas for the Future!  
For more than 20 years, UNITECH International has been bringing together technical universities, talented engineers and multinational companies across Europe. Evonik has been involved as a corporate partner from the very beginning.
In the last few months the UNITECH students worked on different corporate case studies. This year's guiding theme, "The new normal in industry," addressed current challenges in Europe, including war, energy, raw materials and supply chain issues, and labor shortages. In this context, Evonik challenged the UNITECH students with three cases about "Circular Polymer Recycling", "Artificial Intelligence in Supply Chain Management" and "Enterprise Social Networks":  
Circular Polymer Recycling 
Evonik's goal is to drive forward the transformation on the plastics industry into a circular economy that runs smoothly. Our motivation is the idea of a world where mineral oil can remain under the ground, where there is no plastic waste, but recycling instead. This is why one group of students spent the time working on the recycling of polymers and analyzing waste streams. The students looked into textile waste as well as medical waste and identified sorting and recycling options. For sorting of these mixed waste streams they proposed AI assisted sorting. Here you can find more information on the development of new production and recycling processes at Evonik.  
Artificial Intelligence in Supply Chain Management 
Another group of students worked on the utilization of Artificial Intelligence (AI) in Supply Chain Management. Demand forecasting is a critical part for Evonik's Business Lines. Especially in these days. It helps to make decisions about production planning, inventory management, pricing strategies, and other key business operations. In order to reduce losses and waste, every business needs a demand forecast that is as accurate as possible.  
AI can be used to improve the accuracy and outperform traditional methods and tools. The UNITECH students therefore had the task to create a ranking or shortlist of suppliers, who best fit the requirements and criteria set out by Evonik. To do this, they created a method that helps to score each supplier in various criteria.  
Enterprise Social Networks 
The third student group worked intensively on a case study about Enterprise Social Networks and their role in shaping a better Employee Experience. At Evonik, we already use an internal platform – the Evonik Social Network – for a variety of use cases ranging from innovation to networking. Recognizing the importance of the Employee Experience, we wanted to explore this topic together with the interdisciplinary student group. 
After gaining a first understanding of the Employee Experience, the students successfully identified critical elements and applications of an effective Enterprise Social Network. They then provided recommendations on how to utilize the Evonik Social Network to shape the Employee Experience, based on their research as well as latest Social Media trends. 
UNITECH International is a network consisting of leading European technical universities and international companies. Within a twelve-month program highly talented engineering students complete a semester abroad at one of the partner universities as well as an internship at one of the partner companies. In addition to that, the students complete three coaching modules on intercultural cooperation, teamwork and communication. The idea is to create a link between highly qualified engineering students and the companies at an early stage.