International Professional Rotational Enrichment Program
If you are looking for rotational development work experience and want to work in a challenging and collaborative environment, then the Evonik North America International Professional Rotational Enrichment Program (IPREP) roles may be the right fit for you.  
Evonik North America is searching for innovative and solution-oriented young professionals to join our International Professional Rotational Enrichment Program (IPREP). We offer recent graduates with a bachelor's or a master's degree in several academic areas the opportunity to gain hands-on experience at multiple sites in North America and abroad. While performing meaningful work and delivering results-focused projects contributing to our sustainability strategy, there will be opportunities to network with professionals across the regions to launch your career with Evonik.
You can apply to this program from multiple locations in the US and Canada including Allentown, Lafayette, Parsippany, Piscataway, Richmond, Birmingham, Mobile, and Houston.
Majors Accepted:
Chemical Engineering
Supply Chain
IPREP offers a rotational, experiential learning opportunity in a dynamic work environment. It offers great potential to grow your professional, technical, and leadership skills for an exciting long-lasting career with Evonik. Proactive engagement will provide plenty of opportunities to connect with peers and senior management throughout the organization and to build and grow your network.
The 24-month program is comprised of three rotations that span business lines, sites, countries, and sometimes functions. Two rotations will be in North America and one rotation will be in Germany. After completing the program, employees will transition into roles within the North American region.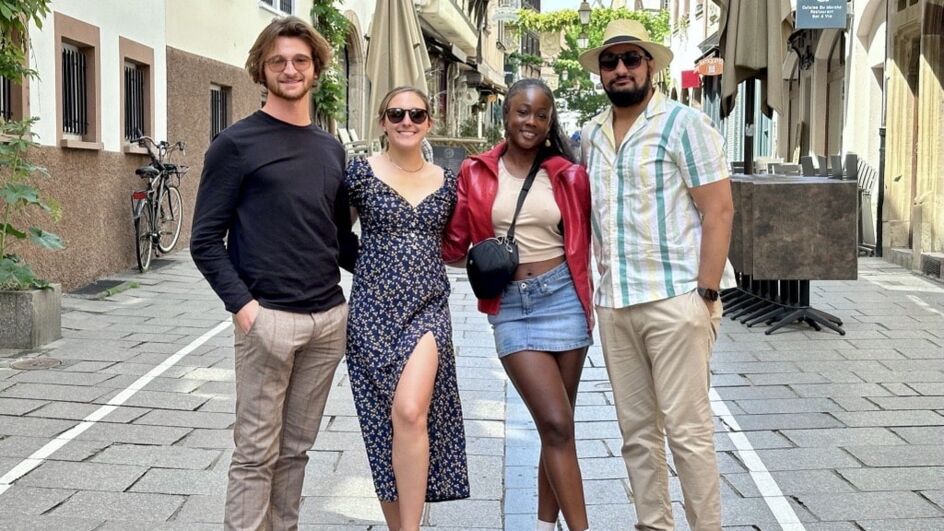 WORKING AT EVONIK
When you work in specialty chemicals, you work across so many other sectors. From sustainable nutrition to healthcare solutions, from advanced food ingredients to membranes, from care solutions to additive manufacturing, you'll play an essential part in helping the world's most essential industries succeed. Because we see the big things in the smaller details. To create a bigger impact. For people and the planet.
For over a century, innovation at Evonik has enabled innovation elsewhere. We've helped the world's leading companies create more sustainable, more efficient, more reliable products. So we'll keep doing what we do best. And when you join Evonik, you'll do it too.