Meet the Team
November 9, 2021
Alessandra
Alessandra, who works as Marketing Intelligence Analyst in São Paulo, talks about the different stations in her career and her life philosophy.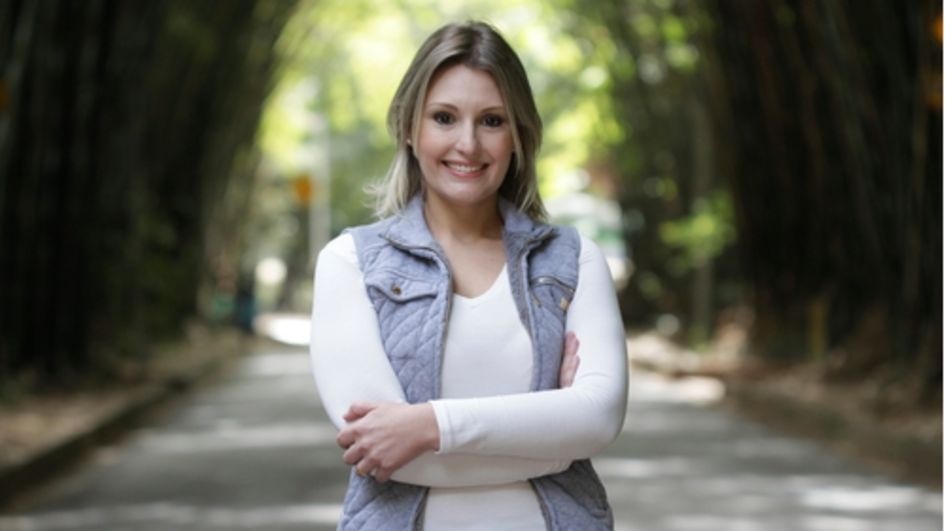 I am a Marketing Intelligence Analyst at the São Paulo site in Brazil. It's an inspiring place to work and created with large open-space offices. It's perfect for me because I'm quite a "dreamer" :-). I work in Animal & Health Nutrition as an analyst, supporting the Brazilian and Spanish Latin American regions with marketing intelligence and communication activities. 
I grew up on a farm, so I feel very much at home at Evonik. I started here 13 years ago as a trainee supporting our former feed additives business. I moved to customer service to mainly work on import processes and was later invited to work on the new business platform when the exports process moved from Hanau, Germany, to São Paulo. At this time, I started working with an international team which I love because it enjoy getting to know different cultures. 
Evonik encourages us to have a good work-life balance. As our office is located in the city center, we often go out for lunch or head to the studio to do pilates – it is a wonderful to return to the office feeling so refreshed. When my son was diagnosed with cancer as a four-year-old, it changed my life and now I live by the philosophy, 'to live one day at a time'. Time is truly the greatest treasure we have. Family is more important to me than anything and faith is the greatest strength we have within our hearts.
For me, Evonik is a wonderful employer. I feel really valued and my team believes in my potential. Even though it's a global company, I'm close with my colleagues around the world – they are like a family to me. When I am not working, I enjoy taking time to care for my orchids – I have more than 30 of them and they are beautiful – or you can find me on our family's farm where my parents are living."