Meet the Team
June 8, 2022
André
André finished his apprenticeship a bachelor professional in chemistry in record time and shares what it means to take on responsibility at a very young age and what it is that makes his role as a chemical technician at our Dossenheim site so special!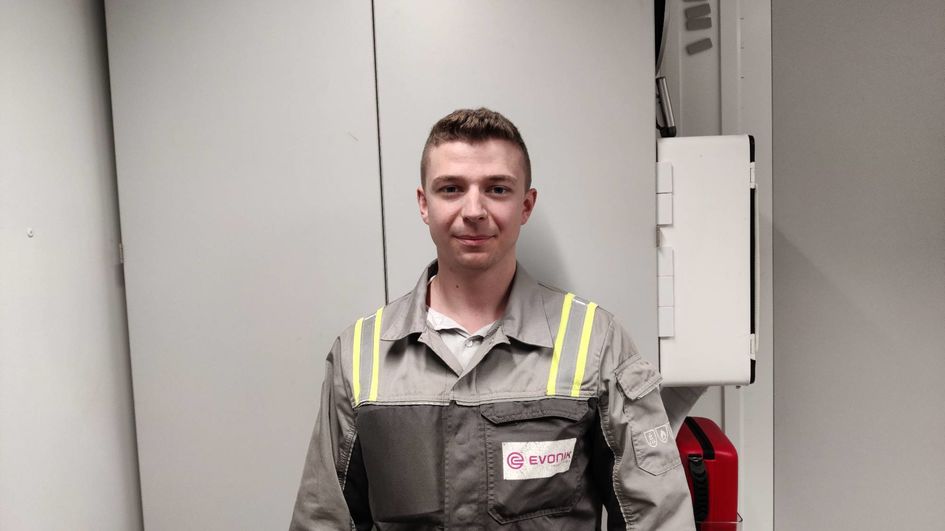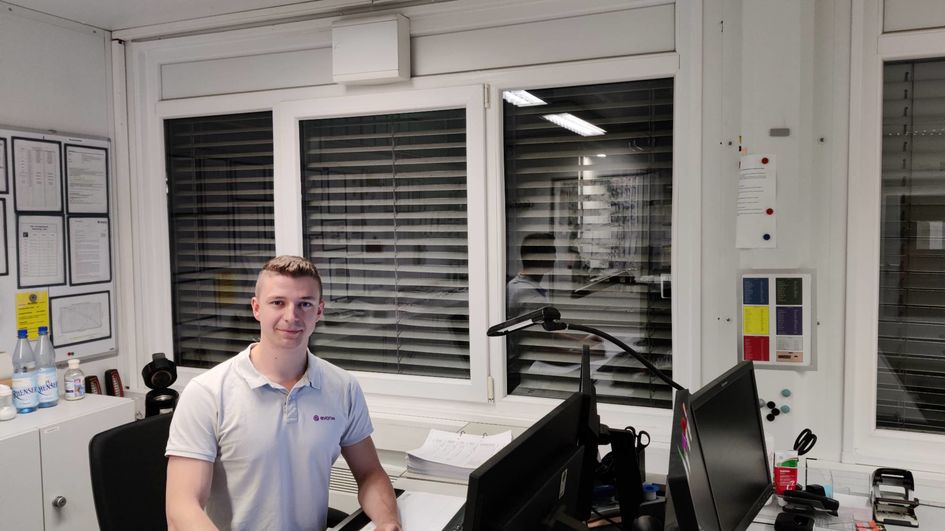 You finished your apprenticeship as a foreman in record time – what is so special about the chemical technician training at Evonik?
The apprenticeship as a chemical technician at Evonik makes an enormous difference! Apprentice safety is a huge priority, and the learning methods and instructional units are very high-quality. You get a lot of support, both during the training and afterward. I had finished my apprenticeship as a chemical technician in 2017, and in the spring of 2021 I was able to successfully complete my training a bachelor professional in chemistry in just four months with Evonik's help.
What does it mean to you to take on responsibility at such a young age?
For me, it means that my colleagues have high expectations of me as a person and of the work I do. I'm glad they have accepted me so warmly, because there is always some give and take associated with this responsibility.
What does a typical day of shift operations look like?
A typical shift day starts with the employees gathering in the shift leader's office for the handover. Everyone is given a specific task, either individually or as a team. Once the tasks are assigned, there is also a handover on site with the responsible employee from the previous shift. The shift leader handles on-site organization of the external companies and his or her own employees. The Production employees complete their tasks and processes, then hand them over to the next shift at the end of the day. Before that, the shift leader has a one-on-one handover meeting with the leader for the following shift.
Why do you like working at the Dossenheim location?
The Dossenheim location has a wide range of products and tasks, which is always exciting. The variety keeps you physically and mentally fit. The location's setting is another positive aspect. Odenwald Forest begins just to the east, and the city of Heidelberg is also right nearby.