Meet the Team
March 1, 2023
Anita – Head of Talent & Succession Management
Self-reflection, further development and a new function – In her story, Anita tells us about the newly introduced talent concept and gives us an insight into the development process of an Evonik Explorer.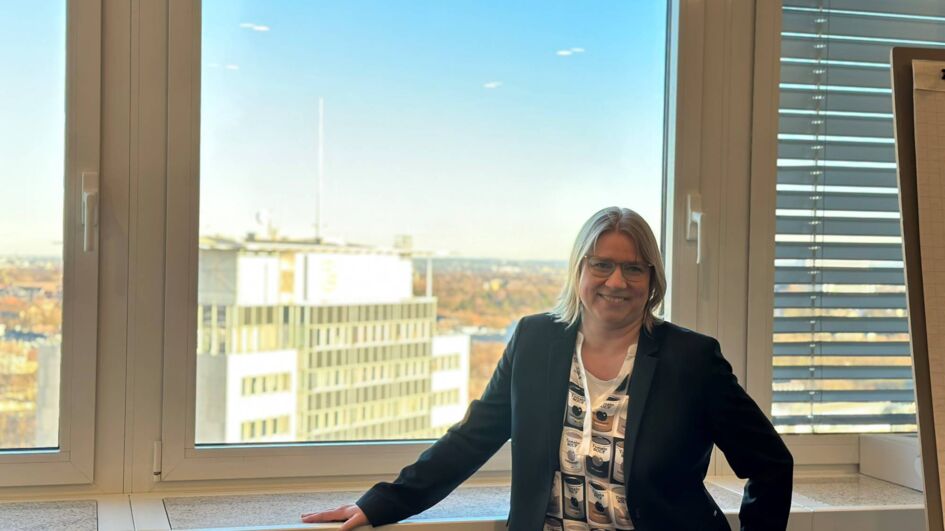 A rapidly changing world of work is also influencing the development of talent in companies - time for a new talent concept at Evonik. Not just upgrades administered in small doses, but the "big bang" – an exciting task for Anita, who is responsible for Talent & Succession Management in the area of Assess & Develop. The first Evonik Explorers were identified in 2022, and the second class of Explorers is ready and waiting. Time for another report on the talent program!
You said you didn't want an "off the rack" talent program, Anita. What makes Evonik Explorers so special?
The key questions for us were: Which talents does Evonik need now and in the future? What attracts talented people? Our goal was to develop a global talent concept for every unit at Evonik. We started by getting input and surveying demand from the business units and regions.
What does a typical Explorer look like? They are distinguished by strong performance and potential. They are responsible for their own development, and they start the process right when they apply. With the Explorers, we always have the next step in mind – moving away from the unpredictable 10-year horizon toward concrete next steps, one after the other. Based on their professional experience, we distinguish between Rising and Experienced Explorers. That way, we can provide our talents with the appropriate development offerings. The offerings are varied, and they focus on subject areas like strategy, innovation, personal development and more. Our goal is to fill Evonik's talent pipeline with carefully selected and developed internal candidates. That way, we can meet the needs of the business as well as those of the individuals.
Can you describe the Evonik Explorer development more specifically?
It all starts with the potential talent. That's why the first step of the journey is self-reflection: Where do I stand, what do I want to do, and what do I need in order to do it? Building on that, the Explorer creates a development plan and discusses it with his or her supervisor and HR.
In addition to the talent, the respective manager has an important role. He or she needs to support, challenge, and motivate the talent in their development, and if necessary accompany them part of the way into a new department. Following the development meeting, the Explorer begins a 9-month Growth Journey. In this exclusive development program with coaching, a personality test, and business-related learning areas, Explorers can prepare for their next desired position with a targeted, personalized approach. The Explorers' goal is to develop quickly into a new function within two years at most. It isn't a multi-year program, because that does not correspond to our dynamic living and working reality.
How did the talent program start off – and what's next?
More than 300 Evonik Explorers were approved in the first year – distributed fairly evenly across the units, regions and job families. The Explorers have already expanded their development plans in a structured development meeting with their supervisor and HR, and 2/3 of the exclusive "Growth Journey" development program has been completed. For some of the Explorers, it went very quickly. They achieved the objective of the Evonik Explorers and have already taken on a new role. The application phase for Round 2 is now underway! It started on January 23, and we are very excited to see the new applications.