Meet the Team
September 19, 2023
Björn – Foresight Manager
As Head of Foresight, Björn analyzes possible futures. In his story, he talks about the importance of thinking ahead and how we can shape the future positively together.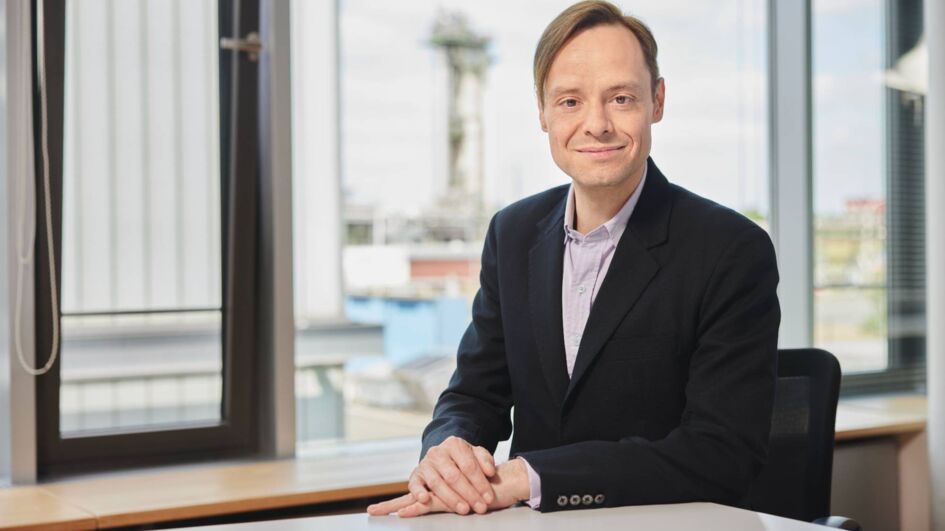 Is it more helpful to look at the past or the future? 
We should always consider both. The past cannot be translated directly to the future, but we can learn a lot from it and from our past mistakes in order to make the right decision. At the same time, the focus should be on the future, since that will shape our lives today and tomorrow. 
In Foresight Management, we consider our "future shadow": If a government or a company invests a great deal of money in something, they're making a bet on the future that casts a shadow out in front of it. We look at how and which of these shadows will shape the future. For example, we ask: What does a future look like in which this or that technology is successful? What further developments can this technology trigger in the future? But also: What does a future look like in which the technology fails? 
What does a Foresight Manager do at Evonik? 
Foresight lets us identify challenges and opportunities early, often ahead of our competitors, which is very important for our medium to long-term success. The world is becoming more volatile, and companies that rely on the status quo are less successful. We need to think ahead and know what is coming so our company can adapt. 
Therefore, we are a part of RD&I and work mainly in the field of Innovation Foresight. Here we ask ourselves what innovation the world of tomorrow will need and which of these innovation needs we can address with our know-how. 
In addition, we also work together with other corporate functions. For example, we are currently working with our colleagues from Future of Work to identify important trends and topics for the working world of tomorrow. This shows that the generations just entering the world of work are placing greater value on meaningfulness for themselves and future generations. In my view, this is a good and forward-looking decision! 
What do you think about the influence of artificial intelligence? 
To me, artificial intelligence is one of the big game-changers that will affect many levels of our everyday lives. It will become established in society as part of our digital environment, and it will help us understand the world better. We will use AI in many applications without even realizing it, for instance in online queries. The world of the future is also a world of AI. 
Can my actions influence the future? 
Definitely. We need to understand that the everyday decisions we make today can change the world of tomorrow. The future is the sum of our collaborative actions in the present. So if you don't like the way something is now, you should think about what you can change. Because we are all writing the future together and we can shape it in a positive way.