Meet the Team
November 9, 2021
Christian
Christian, project manager in the Circularity Team at Creavis, takes us with him on his exciting personal and professional journey.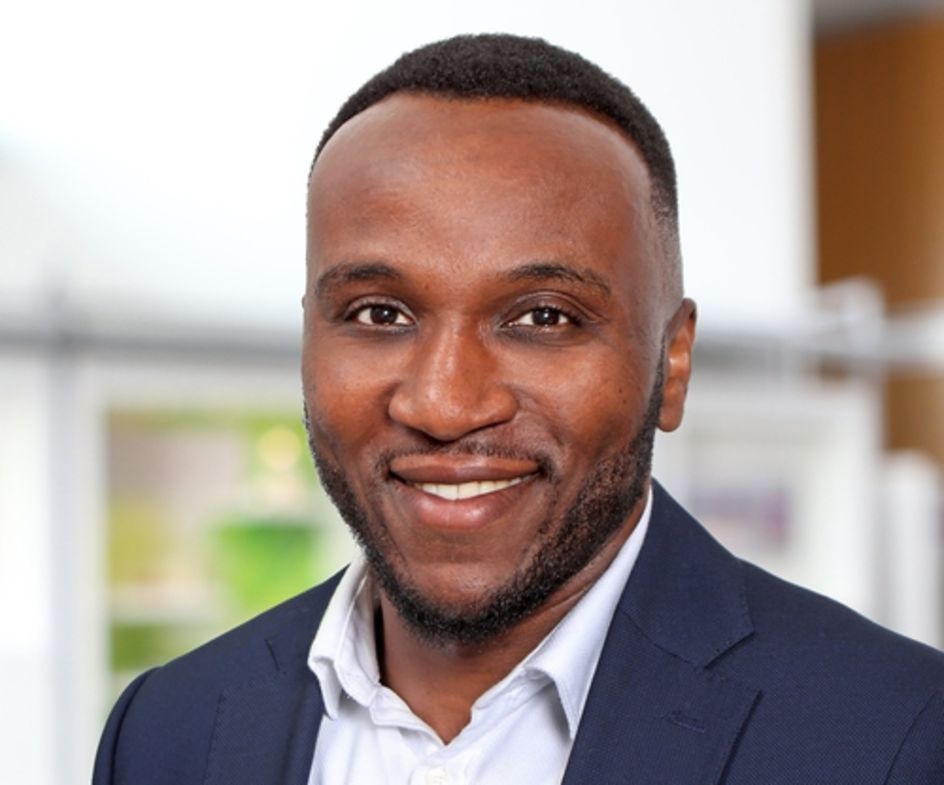 My name is Chris, I am a chemist and work as a project manager in the circularity team at Creavis. There, I work on the topic of the "circular economy" of polymers. My focus is on the development of new concepts and business models that contribute to a closed loop economy in the rubber industry. 
I was born in Kinshasa, a city of 12 million people and capital of the Democratic Republic of Congo. At the age of three, I moved with my parents to Portugal, to the beautiful island of Madeira. Here I grew up until the end of primary school. My adventurous parents then moved to Düren, a city of 90,000 people between Cologne and Aachen. It wasn't as sunny as Madeira, but it was just as exciting for me. Here I learned German, went to high school and got my degree. After that, I studied chemistry at the Rheinisch-Westfälische Technische Hochschule Aachen for my Bachelor's and Master's degrees, did research at UCSB in Santa Barbara (California) and did my PhD at the Max Planck Institute in Potsdam, Germany.  
In the last year of my PhD, I met several Evonik employees at an event in Potsdam. They all made a very friendly impression. I particularly liked the image of Evonik that the employees conveyed to the outside world. That motivated me to apply for a job at Evonik, and now I have been an Evonik employee since 2017. Today I am aware that I would not have been able to follow this career path if it hadn't been the people who supported and challenged me in my life. My primary school teacher at the time played a decisive role in this. At the beginning of my stay in Germany, I was supposed to go to the secondary schools because of my lack of German language skills. But my primary school teacher stood up for me so vehemently that I got a recommendation for the high school after all. She told me that she firmly believed in me, and that language barriers should not deprive me of the chance to earn my hight school degree. It seemed to me, that this attitude was not self-evident in Germany at that time. 
Unlike in the past, I now see my multicultural background as a privilege. I was allowed to grow up in four countries, get to know many different cultures, learn six languages and met a Nobel Prize winner in a men's room in the USA. However, I am most grateful for the privilege of having had free access to education, thanks to the people who encouraged and challenged me. Every time I talk to family members who still live in the Congo, I realize that this cannot be taken for granted.