Meet the Team
April 12, 2022
Christos
#WhyWeDoIt  - Christos, Head of Innovation Program "Gut Health Solutions", tells his story, shares his views on leadership, and what excites him about his work for the innovation growth field of Sustainable Nutrition.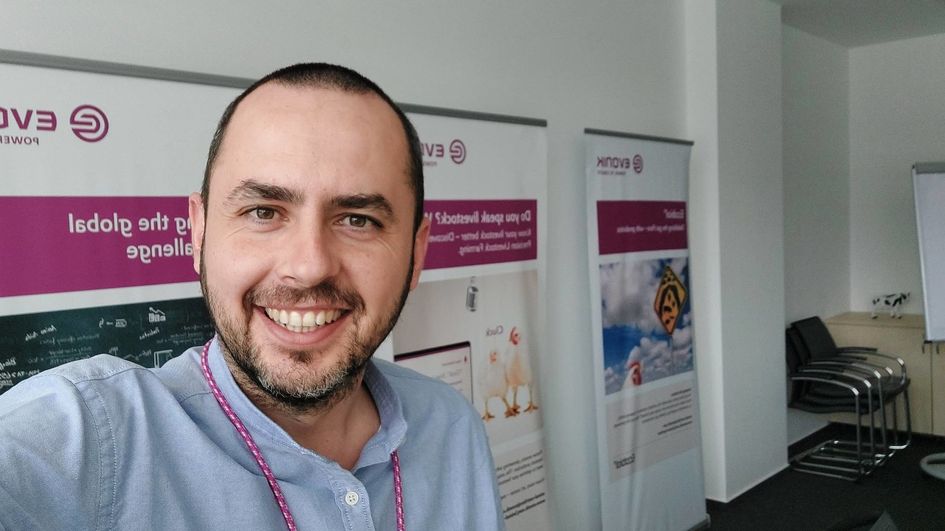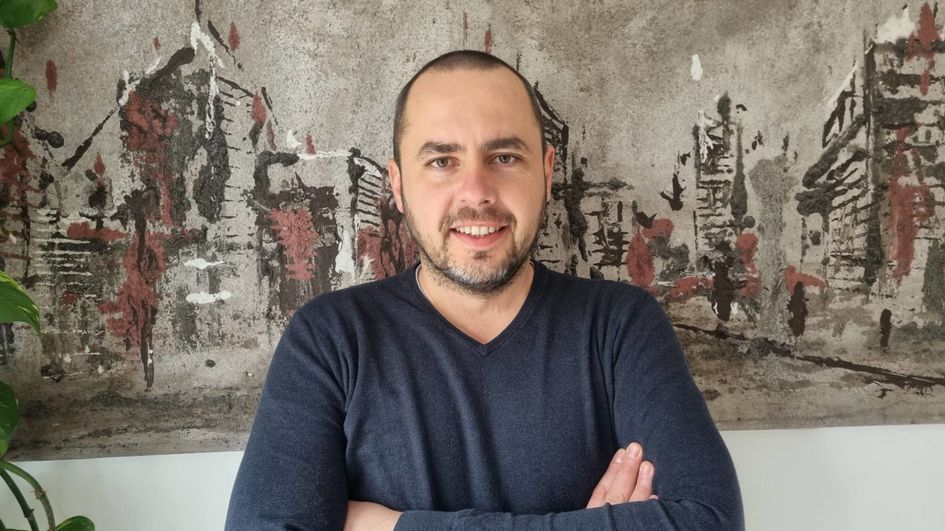 Why do you feel personal satisfaction working in the innovation growth field of Sustainable Nutrition?  
What appeals to me the most is seeing the idea of Sustainable Nutrition being actualized into a successful concept. It brings great satisfaction and a sense of true achievement when you look back in time and see how the original idea, a seed planted, went right through to fruition and implementation; to know you have contributed to its success and you were part of complex problem solving. This is very gratifying. Innovation allows you to watch that seed grow. I appreciate that Evonik provides the necessary space, intellectual freedom, and budget to support these creative and innovative ideas and processes.   
My job working for animal nutrition also allows for the simultaneous engagement in many exciting projects, tasks, and the development of new products and processes – so my work is very diverse.   
How do you tackle the challenge of combining topic and team lead?   
Being a team lead is a very exciting role. It can, at the same time, be a challenging one due to its complexity. I realized this soon after taking up the role. The complexity relates, more often than not, to leadership being multi-faceted for it to work. At our site, in Halle-Kuensebeck, it is a constant balancing act of a plethora of team members' views, ideas, perspectives and proposals. That polyphony requires facilitation, negotiation, good listening skills, respect, and professionalism. Bringing the team together and working towards innovative solutions is definitely one of the most attractive aspects of my work. Knowing our customers' needs, turning new concepts into products, and working creatively on solutions is the essence of what we do. Learning from each other is one of the most intriguing part of the work, and a key driver for me personally. I firmly believe that only a solid and united team can succeed and tackle challenges.   
In your opinion: What does it take to manage the future market of Sustainable Nutrition to improve life on planet earth?  
What it takes is awareness, foresight, and courage. Awareness of preserving our planet and its resources. Foresight in predicting fast-moving market adjustments. Courage to innovate in order to be ahead of the change. Evonik aims to lead in developing solutions and services for sustainability in livestock production.   
Let me give you one example of Sustainable Nutrition:  Globally, more than 100.000 tons of antibiotics and antibiotic growth promoters are fed to animals. The WHO sees a correlation of the use of antibiotics in medicine and livestock farming with the increased incidence of antimicrobial resistance (AMR). AMR limits treatment options for patients and is a major threat for human health. One major aim of Sustainable Nutrition is the development of alternative gut health solutions such as probiotics, which can help reduce the use of antibiotics and thereby slow down the spread of AMR. This is a valuable and active contribution to improving life on our planet.