Meet the Team
November 9, 2021
Daniel
Daniel, Research & Development Manager at Evonik, reports in his story on how the introduction of a commuter portal came about, what the aim of this was, and how it was put into practice.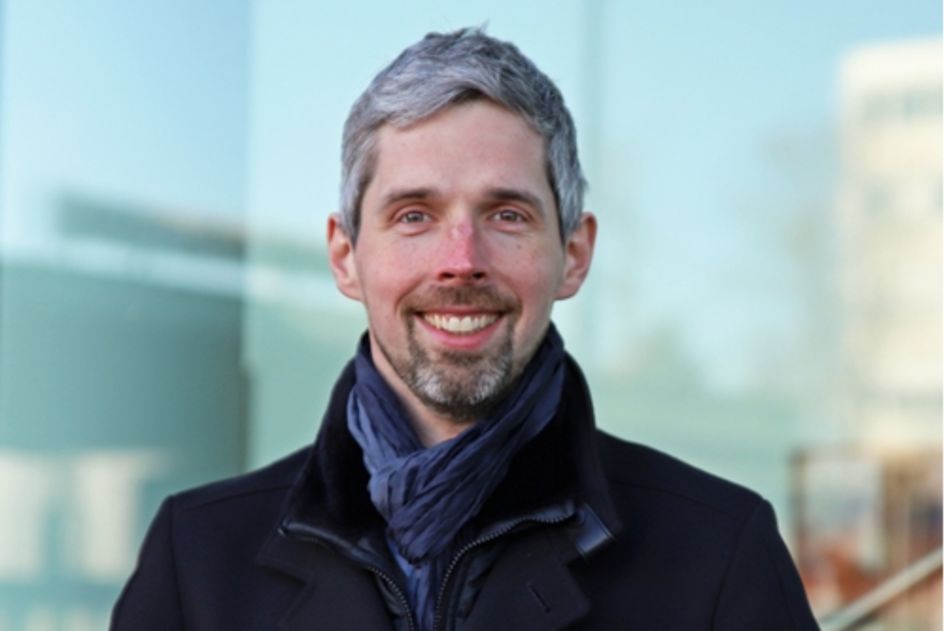 Hello Daniel! Tell us something about yourself!
I've been working for Evonik in the Research & Development department in Hanau for five years now. In my professional environment, I deal with new formulations of nanomaterials that are intended to make many products or processes more efficient and sustainable. I have been working in this field since my doctorate. 
I am also active in the "People in Hanau" initiative, which is committed to ensuring that everyone can participate in life. The main aim is to create inclusive opportunities for exchange and togetherness, but also to raise awareness of the issues of barrier liberty and inclusion.  
What do you like most about your work? 
Both the variety of activities and the diverse exchange! Next to looking for new ideas across borders, we work together with colleagues from different areas to make the world a little bit better, more efficient, more sustainable and optimized. Moreover, holding a conversation or presentation in English from time to time also contributes to a varied working day.  
Freedom is another aspect that I particularly like here. Although we pursue defined goals, we are relatively free in deciding how and where we work on them. Mobile working on the road, the uncomplicated exchange with colleagues and the open, trusting relationship with my supervisor play a major role with this regard.  
How did the idea of introducing a commuter portal at Evonik come about? 
At the Hanau site, workshops on mobility were already being held in 2018, and I got involved in them early on with the desire to make a lasting change. This is where the idea of the "Mitfahr-App" (i.e. "Carpooling App") was born. This app is designed to support employees in being able to join forces across departmental and segmental boundaries to travel to work or between locations on a daily basis. As many participants in the workshop attached great relevance to this idea, it was clear that it would be pursued further. Thus, a team that was committed to its implementation was quickly formed.  
You then decided to present your idea at the Speed-Up Conference of Evonik. What is a Speed-Up Conference?  
In spring 2019, we were able to submit our idea to an internal idea's competition throughout Evonik and solicit support. This competition is focused on innovative ideas that advances Evonik through openness, but also by accelerating processes or workflows. For sustainable mobility, we submitted the idea of the "Mitfahr-App" (i.e. Carpooling App) and received the second most votes. Another idea that fits with the topic was the idea of the 'Evonik Shuttle Bus' which was submitted by our colleagues in Marl. The concept that builds on this Shuttle Bus was to ensure a regular connection between our largest sites in Germany, Hanau, and Marl. 
That's how it started - the Shuttle Bus and the CommuterPortal were introduced! Did everything go as you imagined and how was the first trip? 
Of course, a lot of additional work was necessary, and the members of the team had to get to know each other in the first place! Relatively quickly it was clear to us that we wanted to use a common platform with both ideas (Mitfahr-App and Shuttle Bus). Thus, purchasing  of the CommuterPortal was started and approved quickly. Subsequently, at the end of the year, a pilot phase was started with around 200 users, before extensive marketing measures were implemented at the beginning of 2020. This was also necessary because the Evonik shuttle bus made its maiden trip between Hanau and Marl on January 21.  
It was quite cold that day, but numerous representatives from the company, the Works Council, and the workforce arrived at the departure point at 6:30 a.m. to inspect and celebrate the new travel option. Around 7 o'clock we started from Hanau and Marl. I haven't had such a comfortable journey that allowed me to work during the ride, for a long time.