Meet the Team
July 6, 2022
Daniel
In his People Story, Daniel, Lab & Project Manager at RD&I, talks about his introduction to Evonik, his exciting area of responsibility, and why he chose the Dossenheim site.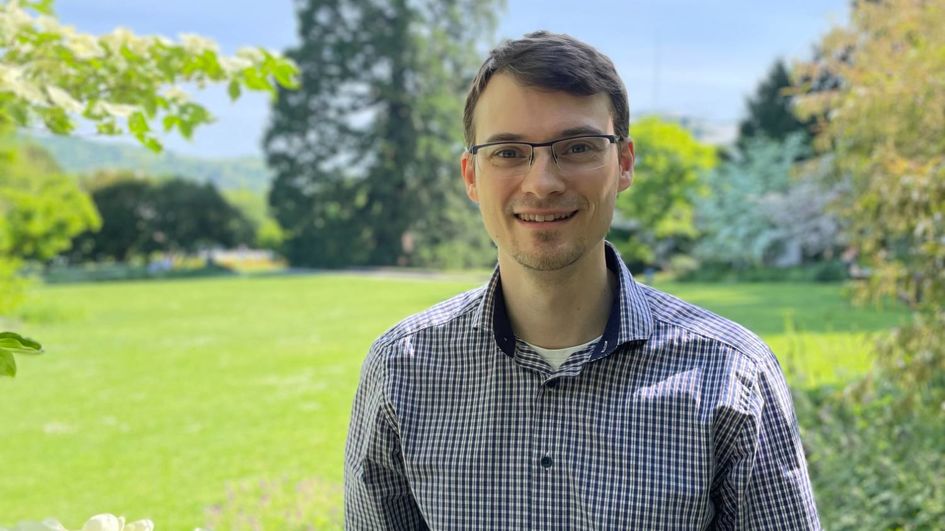 You started in your position as Lab & Project Manager in early 2021 – tell us about your early days at Evonik in Dossenheim.
Jumping from the university right into professional life was a very intense phase! A lot of it was new to me and so I had to find my footing. After earning a doctorate in Chemistry I did a postdoc at the Catalysis Research Laboratory in Heidelberg. Dossenheim, north of Heidelberg, is just a stone's throw away in geographic terms, but there are big differences between university and industry life. My colleagues in Dossenheim were very helpful during the transition! They answered all my questions and helped me understand the complex corporate processes. In particular, having a chronological overlap with my predecessor really helped me find my way into the role quickly. I am constantly amazed by how well integrated I feel after such a short time in Dossenheim. 
What do you do as a Lab & Project Manager?
Research and development is highly diversified in Dossenheim. One example: We carry out custom syntheses of pharmaceutical products and their precursors for external customers. My job has two main focuses in this area: as a Lab Manager, I prepare the manufacturing processes of our customers in the lab so they can be safely and successfully transferred to our production plants. I coordinate the experiments within the lab team, interpret the results, and determine the next steps in the lab. As a Project Manager, I am the interface for all the participants who make up the project team in Dossenheim and beyond. In addition to the customers themselves, that also includes the analytical departments, quality assurance, supply chain management, production, and various technical departments. Good communication with the team is the most important thing about this role! I have to consider everyone's needs and enable the team to work at its highest efficiency. Good leadership needs to adapt to the respective situation. My experiences during my undergraduate and graduate studies are a part of that, as well as the things I learned as a member of the JungChemikerForum and at the Federal Agency for Technical Relief.  
From the Ruhr region to the Badische Bergstraße– what do you like about living and working in Dossenheim? 
The job is very multifaceted, and there are always new challenges to tackle. I like that. There is a collegial atmosphere at the Dossenheim site, and I was able to meet most of my colleagues relatively quickly due to the size of the location. In addition, many things can be coordinated informally, which just makes the work more efficient. As a bonus, the beautiful landscape is a wonderful place to relax and enjoy sport climbing or hiking.