Meet the Team
November 9, 2021
Dirk and Max
Dirk is Vice President Automotive and Mobility and is convinced: A team is good when experience and fresh ideas come together. That is one of many reasons why he hired Maximilian.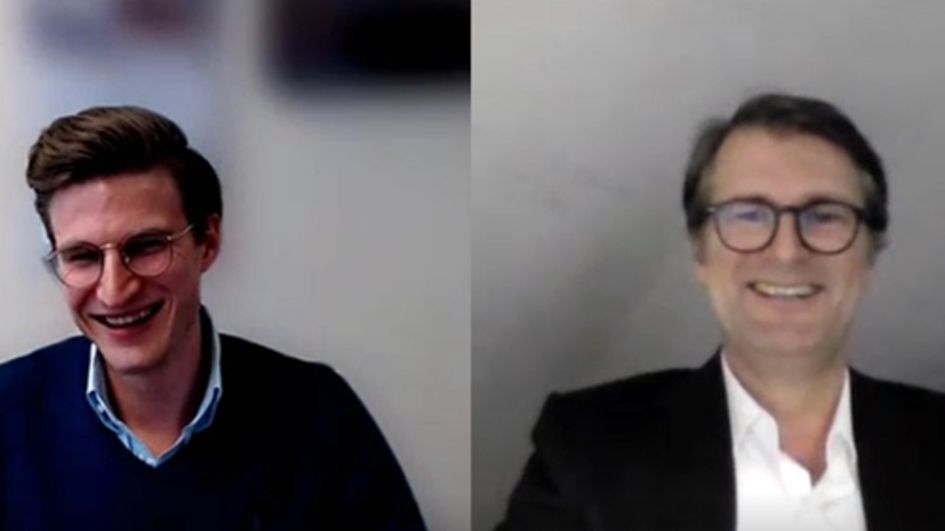 Dirk: Maximilian, you are a mechanical engineer specialized in materials - with your education you could have followed many career paths. Why did you decide on Evonik, why on my team? 
Maximilian: I wasn't actively looking for a new job, but after some time in professional life, I wanted a new challenge and to develop myself further. So, I asked myself the question: what is more important to me - is it the people I work with or the topics? It is the people. Right from the beginning there was an open, personal and trusting atmosphere between us. After our first conversation, it was clear to me that the chemistry between us was right, because the topic, views and you as a person matched for me. What made you decide to hire me? 
Dirk: Clearly, your CV appealed to me at first glance: Your education and your orientation in the automotive industry were a perfect fit for the topic of automotive and mobility. We have been looking for someone with these skills for a long time. In an industry that is constantly changing, we at Evonik also have to be an innovative and reliable partner. The basic requirements were right, but the decisive factor was your personality and the views we share. Getting to know them was important for me in our first conversation. I knew that I was looking for someone who ticks like me brings new approaches and ways of thinking and has knowledge about the automotive industry. 
Maximilian: That's right, we were immediately on the same wavelength. Same city of birth, same football club, but also similar values and goals in life. You didn't reduce me to my technical knowledge but saw me as a person and conveyed to me right from the start that you trust in my professional competencies. You see yourself as a leader for your team, but as a servant leader, more in the sense of a coach. I liked that. Where does your attitude come from? 
Dirk: I want to enrich my team and always challenge us professionally. For me, the focus is clearly on personality: to bring someone into a team that lives from personalities. We have to keep moving. That also means that I want to develop young colleagues and then let them move into new positions at Evonik. We all need challenges and answers to the questions: Why do I do what I do and where does the journey go from here? 
Maximilian: I am excited about our journey. We are in regular exchange as a whole team. We share a passion for BVB and if it's possible again, we'll certainly go to a game together. 
Dirk: I can agree with that. We as a team are better with you and you give us a lot of new impulses. I am convinced that with your potential you will continue to develop within the company and drive Evonik forward and make it better.
Check out their people story as a video.