Meet the Team
November 9, 2021
Edgar
Edgar, a logistics and sales assistant at the Queretaro site in Mexico, tells his story about his exciting activities and how Evonik has supported him in his professional development.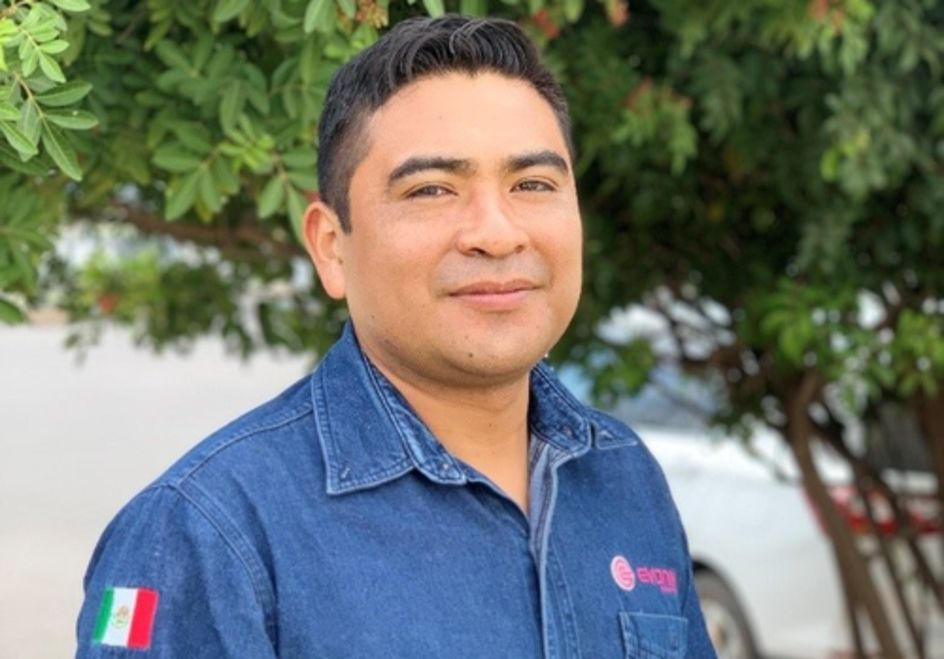 Can you share with us what is the main target of your position at the Warehouse?
I'm in charge of the sample distribution to all of customer service and import coordinators in Mexico. I manage their samples and follow up on their product requests and inventories. I also keep them updated in terms of material import/export to and from the warehouse.
Has Evonik promoted your career growth?
I joined as warehouse auxiliary while I was studying the major of industrial engineering and along this time the company always gave me flexibility with my work schedule as well as the opportunity to keep learning and improving my knowledge in the field. So, I lived the #HumanChemistry from the very beginning and currently I'm taking new challenges in a new position as Logistic and Distribution Auxiliary.
What is the key of your position in the operation of the warehouse?
To monitor our products in order to ensure that they always meet the highest standards when it comes to safety, compatibility and accommodation. Currently I'm working with around 400 different products. I also need to provide excellent service to my internal customers which are located in Mexico City and consist of about 20 different business lines. As well as the quality of every task you need to fulfill: Timely reply to customers, ensure product quality before product gets delivered, keep safety conditions throughout the entire delivery process.
How do you make a difference at Evonik?
The company cares a lot about safety and in giving us safety trainings regarding the products and people. Which I emphasize in my daily work with the customers. So at the end this is a value chain, and also a team effort. We are all different individuals walking towards a common goal.