Meet the Team
November 9, 2021
Emilio
Emilio, Warehouse Manager and Chemical Engineer in Querétaro, Mexico, shares his experiences.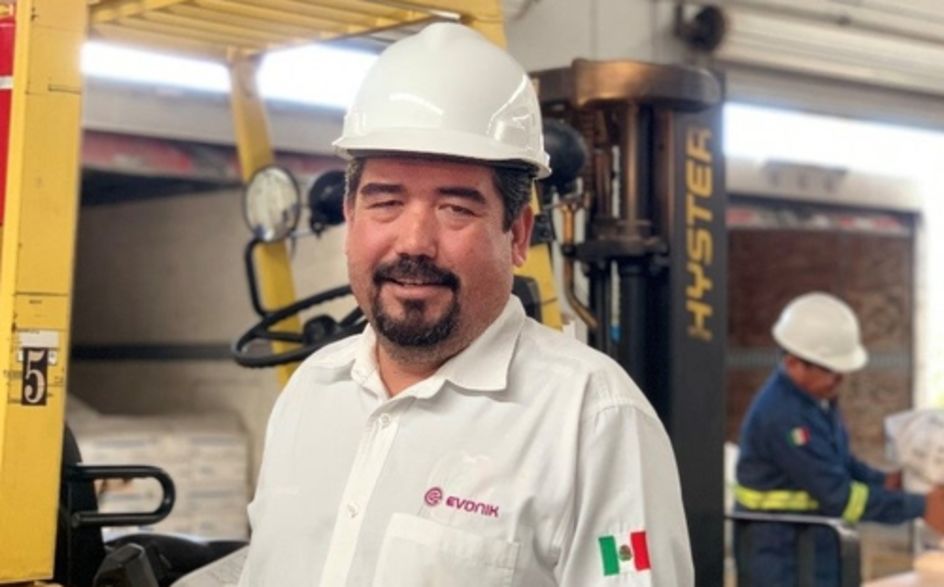 I started working in the warehouse located in Obregón, Sonora, but then I had an opportunity to take the position of manager of the warehouse in Querétaro. The company supported me with the move and other expenses related to starting my new life in Querétaro. I have to say this was a big personal benefit in my life, since I could spend more time with my relatives once I moved. It was also a professional benefit, since I could start to lead a bigger team — currently with 26 people. If I were to define professional growth at Evonik, I would say you can achieve whatever you want. One key aspect of being part of the operation at Evonik is that managing people means supporting them and developing them — not just as employees but as humans. You need to trust them for teamwork to go smoothly. 
My goals at Evonik are to manage legal compliance procedures at the warehouse and represent the company before the local and state authorities in that regard, and to administrate our human and material resources for the positive development of the warehouse. I also need to ensure safety and quality standards in all of our operations.
What I enjoy most about being part of the warehouse operations is seeing how the team has the Evonik spirit of working and successfully moving operations forward. When you supervise people, products, and processes, you need to support your team when day-to-day challenges or complications arise — both the ones you expect and the ones you don't. When you're part of the team — and not just if you're the team leader — you do not only need to work with people located at the site. People all over the company request the materials and services that we offer in the warehouse. I guess this kind of teamwork — prioritizing communication, safety, and people — is why they added new storage facilities in Querétaro to be supervised by this same warehouse team. The new storage facilities are a new challenge for all of us, but it also means growth.
I feel proud of being part of the Evonik team, because it's a company that will never limit your growth, ideas, goals, or initiatives, and it's a global company, so you can develop your career to any level you want.