Meet the Team
January 6, 2022
Ertan
Internship, apprenticeship, advanced training - For Ertan, plant operator at Evonik Antwerp, "standing still" is not an option. In his People Story, he reports what motivated him to join Evonik and which expectations for the future he has.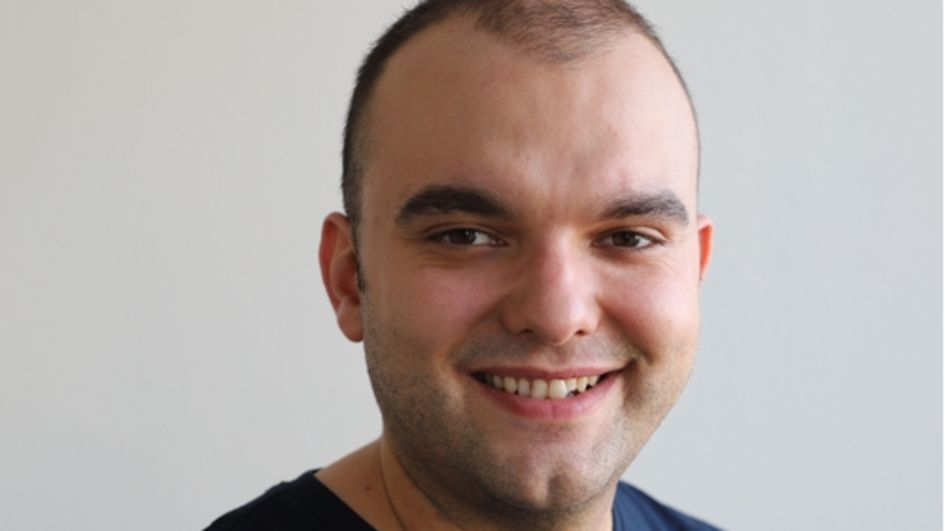 Ertan, can you briefly introduce yourself?
My name is Ertan, I am 26 years old and have been working at Evonik Antwerp for almost three years now. I was born in Kosovo and came to Belgium with my parents when I was 13. For the first six months, I lived in Wallonia, learned to speak French, and went to school there. To create better job opportunities for my father, we moved to the city of Roeselare in the West Flanders region and then to Antwerp. So, I had to learn another language again and go to school in Dutch. I was already 20 when I got my high school diploma. The language issue made studying at college difficult, so I decided to supplement my secondary education with the 7th year of chemical process technology.
How did you end up at Evonik?
At that time, I completed an internship at a chemical raw materials producer. However, there were no vacancies after my internship ended. A friend who did his internship at Evonik told me about his positive experience. Evonik is a global player, and he liked the working atmosphere and the collegiality. That's why I took my chance here.
I started with a temporary position at the chlorosilane plant. They were satisfied with me, so my contract was extended for another six months. Unfortunately, I could not stay here either, as there were no vacancies. Several colleagues were wanted to restart the hydrogen peroxide plant, and my application was successful. After the apprenticeship, I started as a plant runner and began my apprenticeship as a control station operator. Thanks to the excellent support from my colleagues, I was soon sitting at the control station and was able to experience the good working atmosphere and collegiality. I enjoy what I do and come to work every day with pleasure. 
What qualities do you need to be a good plant operator?
A plant operator who wants to do his job well must be punctual, willing to learn, flexible, and have a high sense of responsibility. But a good understanding of safety is also fundamental. The company already makes many efforts to achieve this, but ultimately a safe working environment also depends on the efforts of every one of us.
In addition to my experience as a plant driver, I can only advise everyone to do their best, take advantage of opportunities, and never give up. If you have the opportunity: Study and enroll in a bachelor's degree. Even if everything doesn't work out right away, the hard work will pay off in the end! That's how I found my way today, despite some setbacks.
What are your expectations for the future?
I still want to develop further in my field and constantly learn new things. Standing still is not an option for me! That's why it's great to work at an innovative company like Evonik as innovation is necessary to ensure a promising future for everyone. Evonik focuses on safe products that are good for people and the environment. I can only welcome this!