Meet the Team
November 9, 2021
Ginny
In her story, Ginny tells us what makes the Birmingham location particularly attractive, what opportunities for advancement and further training the Group offers her, and what experiences she takes from working in an international team.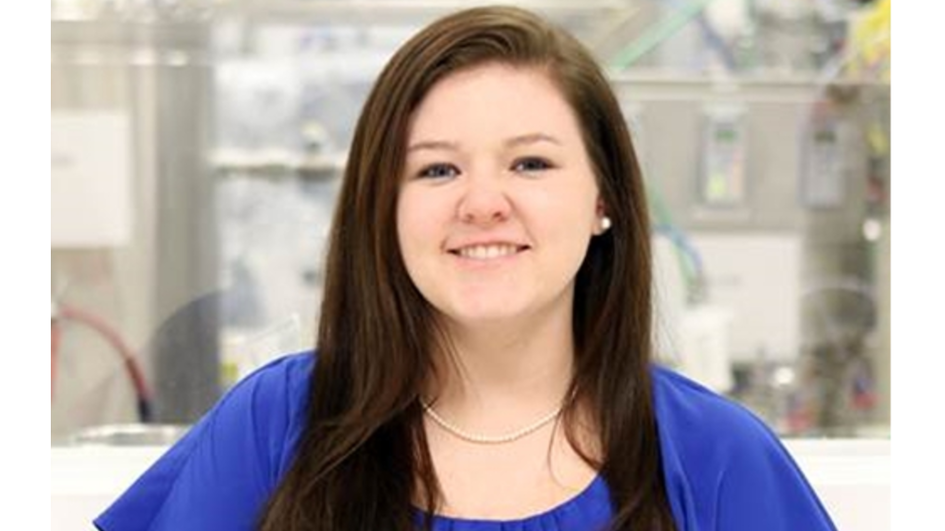 What attracted you to Evonik or why did you return to Evonik?
I completed a co-op position at Evonik Birmingham from 2015-2016. It was a good first industry experience, so when I graduated, Evonik was on my list of ideal jobs. I have always wanted to be in a position where I can help people, and becoming a process engineer at Evonik has allowed me that opportunity. The products we are working on here all have the end goal of helping a patient.
How would you describe the work environment and/or company culture?
The company has a heavy focus on safety culture, which is crucial in a lab setting. The work environment is usually encouraging and collaborative, with efforts constantly being made to increase the cohesiveness of the site and the work force. I was surprised to see how diverse the company is, even in Alabama. I grew up an hour from here, so it is amazing to see people from so many different backgrounds and countries come together for the eventual benefit of patients.
What opportunities for growth and development does the company offer to you?
Evonik offers a plethora of opportunities for growth and development. From the beginning, I was given a mentor and supervisor that helps guide both my day-to-day activities and my more long term career goals. The training system is robust and does a good job of training new hires as well as keeping current employees up to date on necessary material. Improvements are constantly being made to this system so it is more user friendly and comprehensive. There is also a large focus placed on soft skills. It is part of the goals each year to have 2-3 soft skills training courses in addition to developing skills like presentations and client communication.
What do you love about Birmingham? How do you spend your time when you're not at work?
I love that it is a thriving city with so many activities and restaurants! It's a lot of fun to go to a Barons game, try all the different cuisines, and take in the nature at a variety of parks. The city has a thriving social scene, and there are several opportunities for all varieties of professionals to network and have some fun.
Once you joined Evonik, what kept you here?
I have already had so many opportunities for growth and development in the 10 months I have worked here. There is such a large focus placed not only on the success of the company, but the success of each individual employee. At each goals meeting I have been encouraged to develop a plan for the year, but also a 3-5 year plan and my supervisor really pushes for the opportunities I want or need. I feel that my leadership skills and responsibilities have been encouraged, tested, and grown, with a clear indication that the pattern will continue.