Meet the Team
November 9, 2021
Grace
Grace has been with Evonik since 1996. She is currently Director of Strategic Partnership and Business Integration in Shanghai, China. In her story, she tells more about her journey with Evonik.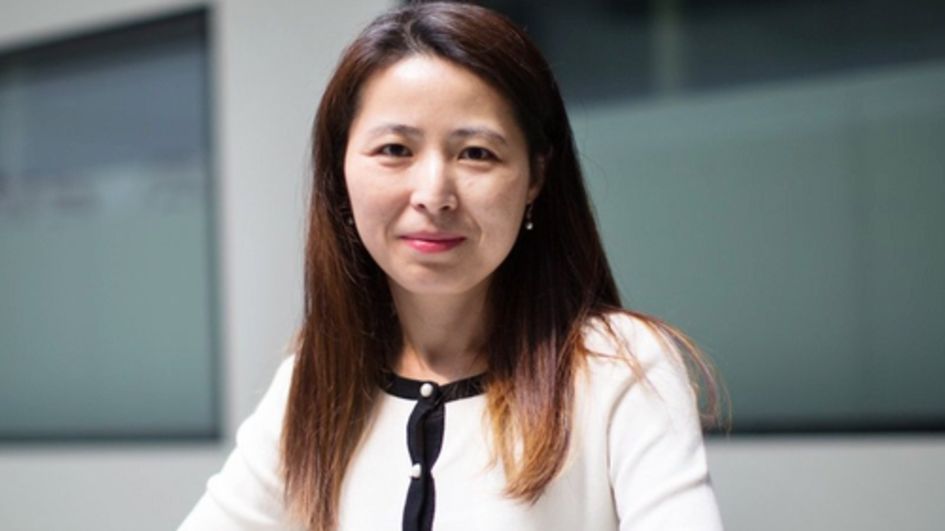 I joined Evonik in 1996 right after graduating from Fudan University in English and American Language and Literature. That was the start of my 25-year - journey with a specialty chemicals company.
Impressive, inspiring, and innovative:
My interpretation of Evonik's Business Line Animal Nutrition
The business line is more than 60 years old. We are well known as one of the leading companies in the world which produce four essential amino acid products for animal feed. Methionine, for example, is pivotal for animal growth, health, and nutrition. Despite the great success, an evolution is undergoing in the business line, to address food challenges in today's world. For example, in many countries, farmers use antibiotics in animal feed as growth promoters and there is a risk for residues ending up in water and soil through animal feces. These are significant threats to the environment and development of multi resistant bacteria. Cattles are the world's 3rd largest greenhouse gases contributors. Among them, dairy cows generate 1.6 billion tons of CO2 equivalent emissions every year1). Production efficiency in dairy cows will become more critical to reduce these emissions. We dedicate our resources to bring innovative products to customers, such as probiotics, to help improve animal gut health, guanidinoacetic acid to maximize the animal performance and rumen-protected amino acids for dairy cows to improve milk production efficiency.   
We crossover into the world of digitalization in livestock farming as well – we combine cutting-edge technology with animal nutrition science together with health expertise to promote efficient management of animal production. Our Porphyrio® software for example, uses big data intelligently to meet the diverse needs to better manage, predict and optimize animal production.
In Business Line Animal Nutrition, we make magic every day.
A colleague once joked that I have been working at Evonik for so many years I could write a book on it. I first joined as an assistant responsible for managing the office, and since then worked in 7 positions in 5 departments – from supporting sales team, managing authority approvals of greenfield projects to running business development and M&A and investment projects. Currently, I'm Director of Strategic Partnership and Business Integration in the Sustainable Nutrition product line.
I have been very lucky all these years. When I first arrived in the Business Development department, I was responsible for mergers and acquisitions projects. My manager, Matthias, also asked me to participate in other group's meetings in macroeconomic, business strategy and marketing projects.
When I first heard conversations about the country's "Twelfth Five-Year Plan", I was hardly able to follow, much less participate in the discussion. Matthias encouraged me to ask questions at every meeting, "Only by asking boldly can one force him or herself to think deeply." I followed his advice and explored many new areas:  coating, automobile, health care, value chain, market intelligence and strategy formulation …  A few years later, when a team leader was taking leave, I was given the opportunity to lead the macroeconomic, business strategy and marketing project team. This time, I was ready to do so with confidence. That's Evonik – opportunities to grow with the company.
Diversity is part of Evonik – you are welcome to join.
At Evonik, our colleagues come from different countries and regions, cultural and educational backgrounds. We have data specialists in animal nutrition, marketing managers who used to be psychology professionals, and law graduates who have become talent hunters. It's these talented colleagues that makes the company outstanding.
One of our foreign colleagues has lived in China for many years. He is fluent in Mandarin, with a northeastern Chinese accent. At Evonik he is an extremely diligent controller, in his personal time, he loves traveling and exploring the wild and remote mountains. I enjoy working among these talented colleagues, where thoughts are sparked, and minds inspired.  
In life and work, people need positivity like we need oxygen. My colleagues, with their different characteristics and charms – age, background, gender, hobbies – they are my "oxygen". Some expand my horizons and others are a constant source of hope and energy for the future.
I particularly enjoy working with our management trainees freshly graduated from schools. These young generation colleagues are dedicated to digital production, process improvement, research of international trade conflicts and financial management, as well as the pursuit of their own personal half-marathon goals. I have no doubt that our young professional colleagues will make Evonik even better in the future.
I've been here for 25 years. What keeps me here is that we are always a fore runner in new fields and challenges: 5G, electric vehicles, 3D printing, biological sciences. I love this kind of constant change. To anyone considering joining Evonik: You are welcome to the School of Learning and Re-Birth.
Thank you Grace for being our #GuestEditor!