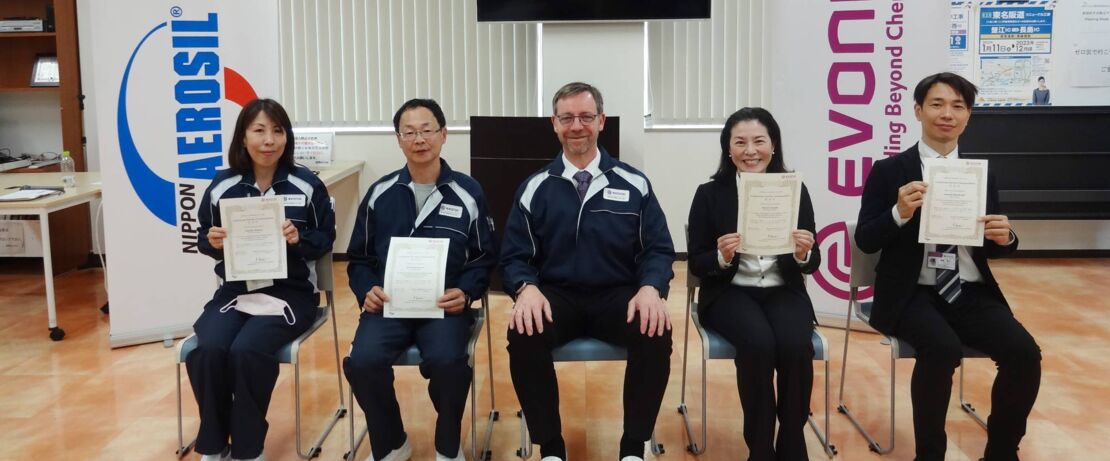 Meet the Team
August 23, 2023
Hirotaka – Long Service Award for 40 Successive Years
This year, Hirotaka of the production group in NIPPON AEROSIL CO., LTD. celebrated his 40th anniversary of successive service. He responded to our interview while looking back on his past experiences!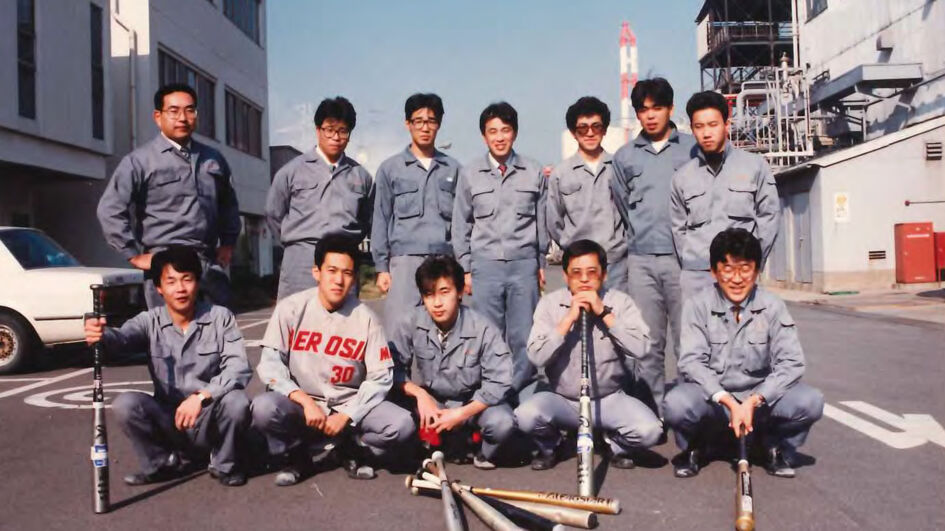 Please tell us how you feel about receiving the Long Service Award.
When you're concentrating on something and suddenly look at your watch, you say, "Oh, it's already gotten this late...". It's similar to that. It's a feeling like, "has it really been that long?". However, It means that I have worked with many people. I am grateful that I am where I am today because of the colleagues who worked with me.
What is the difference between NIPPON AEROSIL when you joined and now?
The first place I was assigned to after joining the company was the chloride plant. The plant no longer exists, but at that time, there was some work where you had to judge using the five senses, for example, based on the color and sound of the equipment. This is where I learned to sharpen various senses. Nowadays, many devices display the status numerically, making it easier to manage operations. However, there were many occasions where my sharpened senses helped me in response to trouble. 
What is your earliest memory in the company?
I think it was the 8th of April after joining the company, a welcome party was held for new employees. I was on the train with some colleagues on the way home after the party, the administration team manager at the time said to everyone, "Let's go see the cherry blossoms!" and I was invited to come along. I stuttered "Yes!" and got off the train at Yokkaichi Station. On the way to the park, everyone bought a cup of Sake at the vending machine. We sat on a bench in the park called Uenomori, and looked up at the cherry blossoms. It was the perfect time to enjoy the cherry blossoms. Even though there was no lighting up the flowers at night, I remember that the white petals in full bloom were still very beautiful. I was impressed. "Is this cherry blossom-viewing like?". I remember fondly the first time I took an after working communication class. Since then, for me, the date when the cherry blossoms are in full bloom has been around the 8th of April.
Lastly, do you have a message for everyone?
When I was a child, I heard this story: "In ancient times, monkeys who chose the path of hardship to escape from their current environment evolved into human, and those who were satisfied with their current environment and did nothing remained monkeys". At the time I thought it was just somewhat interesting, but now I think that this can be applied to anything. When trying to change a situation, it is important to take action without giving up, even if things don't go well.