Meet the Team
August 25, 2022
Kayla
Kayla joined the Evonik Nutrition and Care rotational engineering program with the opportunity to live in 2 new cities for 2 years. Now she is process engineer at Care Solutions and explains what Evonik makes so special for her and how she has made life-long friends.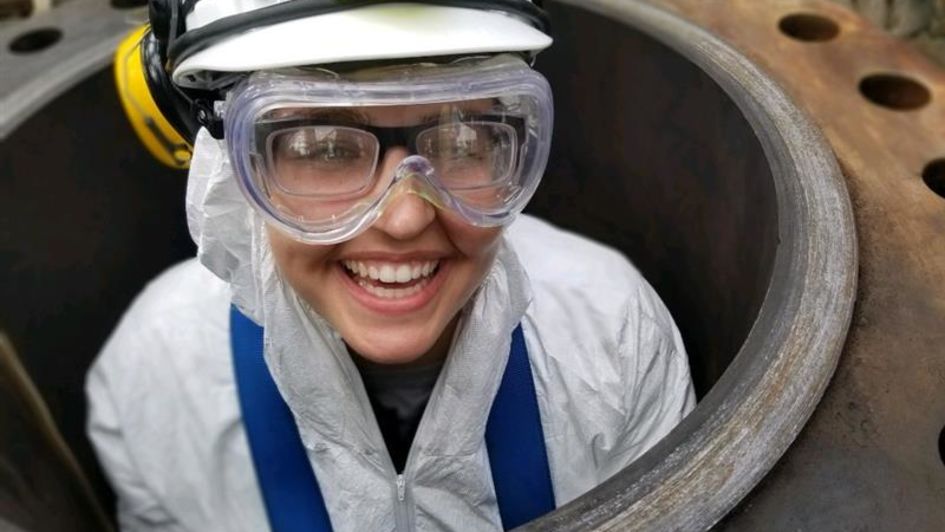 Kayla, you seem to be one of those people who never stop learning. Tell us more about your career path!
I started my Evonik journey at the University of Wisconsin-Madison's engineering career fair. From those initial moments of hearing about the company, I immediately became intrigued. Evonik is a specialty chemicals company that makes innovative and complex chemistries, with locations in nearby livable cities (not in the middle of nowhere), and they were hiring for their Nutrition and Care rotational engineering program with the opportunity to live in two new cities for two years. It seemed too good to be true. Growing up in Wisconsin, with the hope to travel and explore new places, this was exactly what I was looking to find after graduation. Those initial two rotations took me to Mobile, Alabama, working for Animal Nutrition, and to Wichita, Kansas, for Comfort and Insulation. I learned a lot within that short two-year program – about experiencing different sites, teams, batch vs. continuous production, and gaining more engineering knowledge from my growing responsibilities and mentors along the way. Following the program, in 2020, I joined the Care Solutions engineering team in Janesville, Wisconsin, as a process engineer and have been with the team ever since.
Were there any aha moments that changed your perspective as an Early Career Talent at Evonik?
An aha moment I experienced was the transition from being a new engineer, trying to absorb everything and requiring guidance, to becoming an engineering mentor to others and feeling confident about my abilities. That was a big shift in my perspective when it finally happened to me. As part of my next steps with Evonik, I am working towards my MBA through Penn State University online, and I joined the new squad of the talent program Evonik Explorers. In the years to come, I am hoping to work abroad, take on a leadership role, and/or transition to a business-applied role.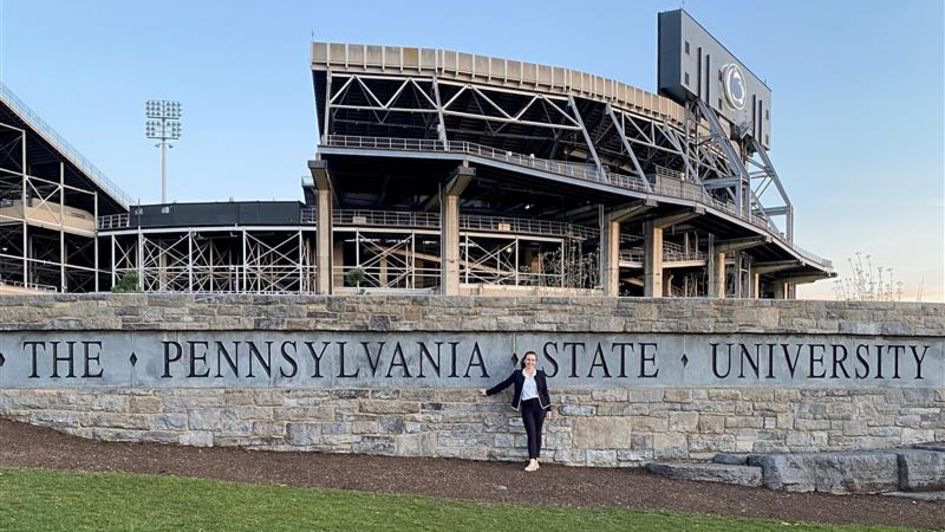 There are a lot of options for process engineers – why is Evonik so special for you?
The people make Evonik special! I have had the pleasure of working with amazing people at each site and have made life-long friends there too. I think it's important to build those relationships with teammates offsite as well, through camaraderie like going to team lunches, happy hours, and even playing in a sand volleyball league.
Evonik also has a lot of growth opportunities and takes the time to develop their employees. Being involved in the Evonik Explorers program and working towards my MBA are two examples that will help me narrow down what I'd like to do next, since there are a lot of options.
What makes a perfect weekend for you in Wisconsin?
Wisconsin has all four seasons, with summer being my favorite. Summers are filled with farmers' markets, outdoor concerts, and festivals each week in the Madison and Milwaukee areas. I live in Madison, which is on an isthmus between Lakes Mendota and Menona, and you can regularly find me running on the trails by the lakes. I enjoy being active and trying new things; this summer, I started taking sailing lessons. Any excuse, really, to be by the water is a perfect weekend for me. I also enjoy hiking, paddleboarding, and kayaking in the area; and a Madison must is watching the sunset and drinking beer at the Terrace.