Meet the Team
April 4, 2022
Kristina
This week's guest editor is Kristina. Born and raised in Newfoundland, on Canada's East Coast, she is the Associate Director of Project Management at our Vancouver site, where the focus is on development of vital parenteral drug products for use in phase I/II clinical trials.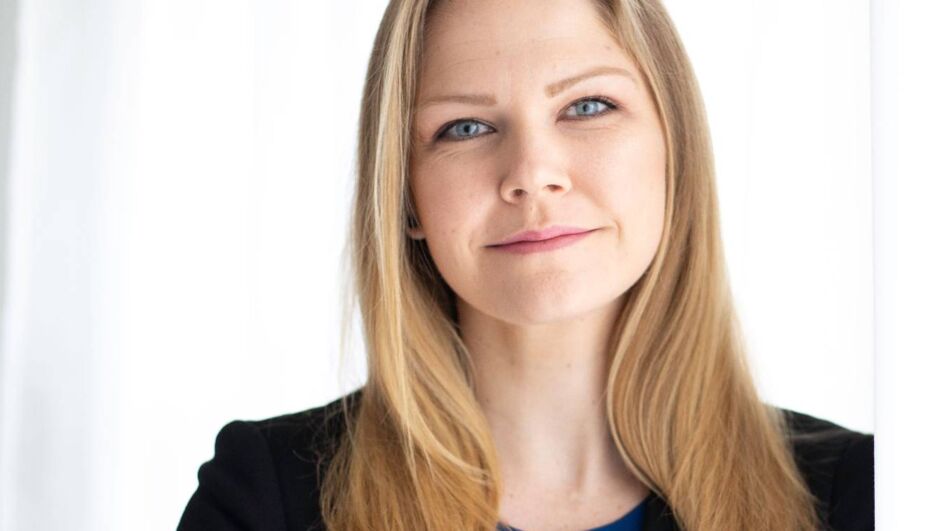 "Some people say a project manager is like a GPS"
In our industry, project management is an especially challenging role. Given that here in Vancouver we work with R&D and early phase clinical projects, we are constantly faced with managing changes and shifting priorities in our portfolio. For example, we could have a small supply chain constraint early in the R&D phase, which has a significant impact to each downstream development phase: this needs to be managed. A project manager is tasked with finding solutions to these challenges and doing their best to maintain timelines. We collaborate with the client to determine their goals and the deliverables, and then we bring in the right people from our internal teams together to define a path to meet the client needs. Ultimately, we deliver a clinical product that could potentially change a patient's life. It's amazing to see the input of such a broad range of team members: from R&D, supply chain, QA, QC, facilities, to manufacturing; we all come together to create a plan with such an important outcome.
Some people say a project manager is like a GPS, much like the rudder of a boat, but I think the project manager is the boat itself!  We need someone with a view of all facets of the project, managing these facets, actively bringing the team together, and driving towards the goal. When this is in place, the team senses it and has confidence in the project and take appropriate action. The importance of steering the team has been escalated since many of us have been working from home, unable to connect casually around the offices or within the building.
"Our customers and their patients are what inspire us to do the work we do"
My work in project management puts me in contact with a variety of different customers, from academic institutions and small start-ups, to large pharmaceutical companies. Our customers and their patients are what inspire us to do the work we do. Because we work with many cutting-edge technologies that may be in the very early phases of study, we get to share that excitement of supportive data for a novel product with our customers. Being able to overcome challenges that are inherent with early-phase development, in combination with being able to share in the successes of their technologies, really allows us to create genuine, honest and open relationships with our customers. 
"Different backgrounds can bring various strengths to a team"
In these dynamic times during the COVID pandemic, in combination with the additional market pressure, it is so important to have teammates in our "boat" who have the right skills to tackle the ongoing challenges. I value all my colleagues and am truly lucky to learn from them as some have 20+ years of experience in the field. They are experts at improving a drugs' efficacy and ensuring it is ready to be used in the clinic. Their expertise simplifies many processes and makes operations much more efficient.
I know that my teammates are giving their best efforts regardless of workload or personal stressors. I want them to know I see them for who they are, as individuals with both work and personal life considerations. Ultimately, we share the same values and desire to do good work, make products that improve patients' lives, all while we try to take care of each other within Evonik. Each of us is unique with our own circumstances, and we each have a home on our team here at Evonik Vancouver.
Working at the Vancouver location, I've learned how different backgrounds can bring various strengths to a team. We have parents, single parents, non-parents, and pet parents on our team. And I do not think any of these personal circumstances make a person more or less a good employee. Far from it. The resilience needed to be successful in this industry comes from these varied experiences. I am a single mom and I have found success here. I know that my job is stable. I am involved in interesting and exciting work alongside great colleagues. And then I can go home knowing I have contributed to something in my local community and on the global scale. My kids tell their friends that their mom makes medicines, and that is pretty incredible.
I am often asked: "Kristina, how do you balance work and parenting a seven-year-old boy and a 6-year-old girl?" My answer is: "I always think strategically about the way I organize my day, because there is no such thing as balancing your work and your life. It is one in the same, especially during a pandemic when you are working in your living room and the kids are asking for snacks every five minutes."
"You are involved in excellent science - this is incredibly inspiring!"
I have been in my role for four years, and continue to be engaged, focused, and always looking forward. The stability we enjoy at Evonik is a significant benefit to working here. Even though the biotech and pharma space can be a volatile industry, we are here to stay. But that is not my primary reason for working at Evonik. Science is infinitely cool. Whether you are having a good day at work, or a stressful day: you are involved in excellent science. You are working to overcome a tremendous challenge for society. It is incredibly inspiring!
So come as you are. This is a great place to work!
Thank you Kristina for being our #GuestEditor!