Meet the Team
September 1, 2022
Lars
Lars, Global Sourcing Manager for Air & CEP Procurement, explains his role in logistics and shares his experience with us during the Procurement Trainee Program, which was part of his development plan.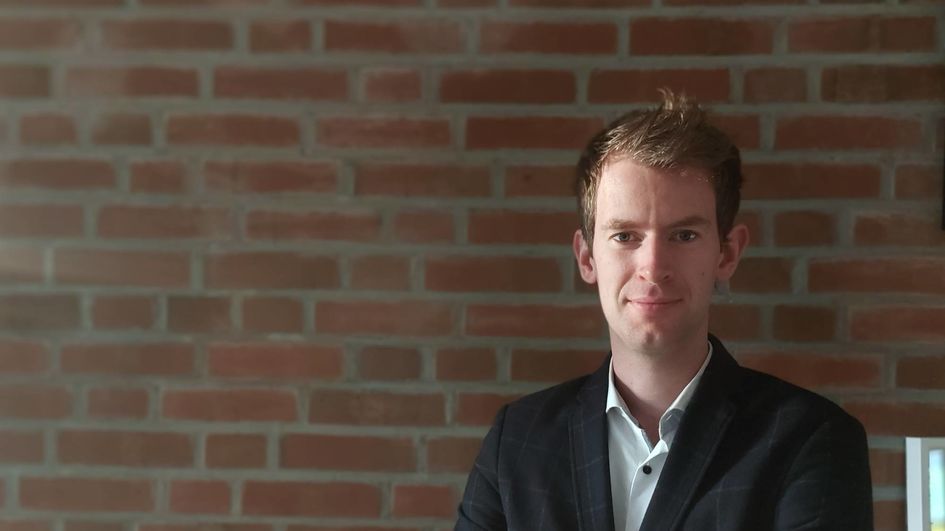 The procurement trainee program at Evonik – what motivated you to choose that after your studies?
One reason is that the trainee program includes time abroad! I spent a lot of time abroad even in college, and I had some experience with the chemical industry. So a trainee program in an internationally active specialty chemicals group made sense, even though it took a while before I knew whether I wanted to work on the purchasing or sales side.
Ultimately, the Assessment Center convinced me to try the procurement trainee program. The personal contact and the strong presence of the Procurement department showed me how important the trainee program was within the group. It was also the perfect next step based on my previous development.
Did the trainee program meet your expectations?
Yes, absolutely! Because the trainee program was so multidimensional, I didn't know for a long time what position I would end up in afterward – but that is exactly what allowed me to develop freely. The career development opportunities for trainees are also very attractive. In addition, the trainee program is firmly established at Evonik, so your colleagues all have experience working with trainees. Another plus is that trainees receive a lot of attention and visibility both inside and outside of Procurement.
Because of the rotation schedule and getting to know various sites, the procurement trainee program goes by very fast! I worked at the Marl and Rheinfelden sites in Germany, and also in Parsippany in the US. In Parsippany I got to know many of the colleagues I still work with today. I also learned a lot about negotiation strategies there. That knowledge is very important for my current work in procurement. Overall, the trainee program exceeded my expectations.
Now you are working in Logistics in a global function – what are your duties?
That's right. After the trainee program, I joined the Logistics Procurement team. At first I supported the team across all the categories. A year later, I became the global Sourcing Manager Air & CEP. In my current position, I have an overview of the entire Evonik world, including the sites, products, and (logistics) processes.
My primary task is procuring air freight transport for customers at the global level. For instance, I have to negotiate agreements with suppliers in order to secure consistent freight plane capacity. I also handle time-critical global supplies of samples and prototypes. All of that makes my job quite varied, and my work schedule is flexible thanks to the different time zones.
What especially motivates me at work is the fact that every inquiry adds value for the group. We are also helping to create more sustainability – an issue that has grown much more significant in the last few years. The procurement of sustainable raw materials is becoming increasingly important. In air freight, there are already (greener) alternatives to kerosene from food waste. That's something I will definitely keep working on in the future.
Every so often, the work can also be very stressful. So stress tolerance is very important. In my personal life, what really helps me switch off is when my partner and I take care of our Icelandic horse – it helps make me much more empathetic toward others. I also have two mentors I talk with regularly, who give me advice and support my ongoing professional development.