Meet the Team
January 12, 2023
Lynn Building a Career in Customer Service in Evonik Korea
Diverse, challenging, exciting – This is how Lynn describes her work as a Customer Service Representative in Korea. Read her story to find out how she acts as the bridge between our customers and Evonik.
"I started my career at Evonik Korea in 2016 as a Customer Service Representative (CSR). During the last six years, I have had the chance to work in various business lines, from Interface & Performance to Oil Additives and Care Solutions. My main roles are order arrangement, taking care of customer requests, dealing with import/export issues in Supply Chain Management, and handling internal processes such as managing our Sales database. Additionally, I work closely with the Environment, Safety & Health (ESH) and Finance departments, as both are deeply related to our daily work. Since a CSR is the main contact person for the customer, we always find ourselves acting as an intermediary between the customer and Evonik. The requests we get every day are very diverse, so the challenge is to find the right person in the right department and the best solution for our customers every time. It's a very versatile and global role, and we are always talking to many different colleagues around the world – which is really exciting!"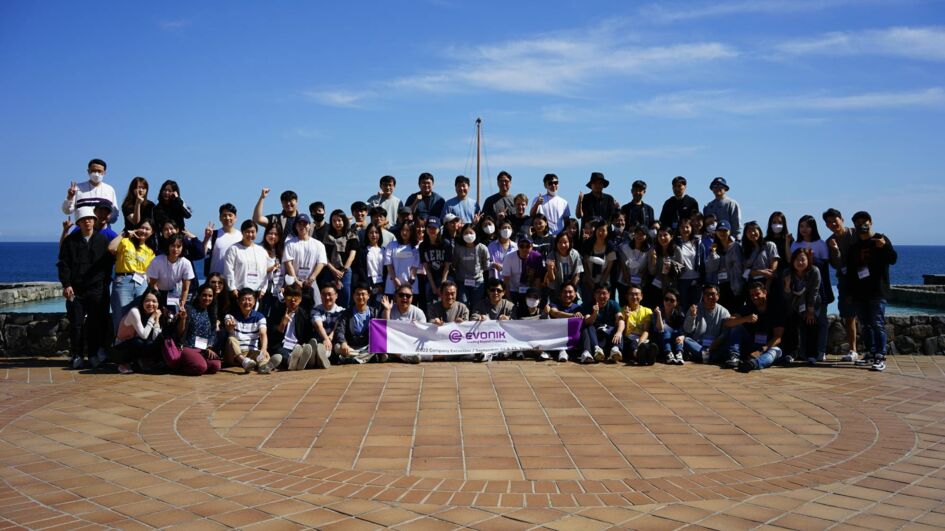 Many chances to develop your career
Because of the pandemic, Evonik Korea adapted their work environment to the Evonik "SmartWork" system, which means that for 2 days a week, you can work at your preferred location and do not have to come to the office. We also have a flexible working hours system that allows us to avoid rush-hour traffic and helps improve the employees' work efficiency. Because Koreans love interacting with others and building relationships, there are several big events and activities for the Korea colleagues, such as a team excursion, a year-end party, and the Evonik Korea Leisure club. With these options, you can work flexibly and enjoy office life.
If someone asked me what the work environment at Evonik Korea is like, I would say that it's the best environment. Because Evonik is one of the world's leading specialty chemicals companies, there are many chances to develop your career and a lot of opportunities to learn and grow if you work hard and have the right qualifications. I am sure you can make your own way and find a bright future if you join Evonik Korea!