Meet the Team
November 9, 2021
Mengbo
#HumanChemistry: Mengbo started at Evonik as a trainee and now markets TAC/TAICROS® crosslinking additives.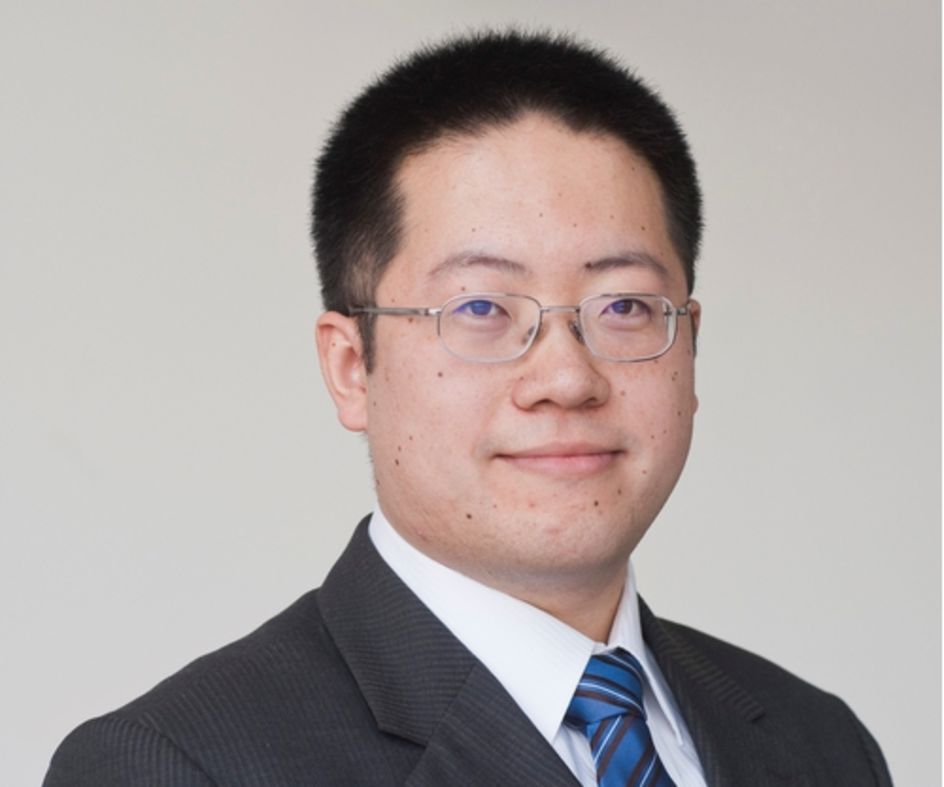 Many roads lead to Evonik—for Mengbo it was Chinese, his mother tongue, which took him to the company after studying business administration in Mainz. After a number of stops along the way, he has now spent the past year and a half working as a product manager for TAC and the TAICROS® product family.
"To put it simply: My product does an especially efficient job of binding rubber and plastic," says Mengbo. "TAICROS® improves the quality of the ethylene-vinyl acetate (EVA) films that envelop the sensitive silicon cells of a solar module, protecting them—and thus the solar cell as a whole—from pollution and the elements. The films encapsulate the photovoltaic cells." The additives are used in other everyday products as well, however: the soles of shoes, tubing in automobile engines, seals around windows, and the piping used in floor heating systems.
"I think TAC/TAICROS® is an incredibly exciting product, because we can use it to keep developing new applications. TAC/TAICROS® is a key component of the new 5G telecommunications technology, for example. It's highly reactive and paves the way for a lot of different visions for the future," Mengbo explains.
Mengbo is especially fond of discussing these possibilities with his colleagues—frequently specialists in their fields. "I just think it's fun to collaborate and discuss technical ideas within a network of such a large company." It goes without saying that a great deal of emphasis is placed on team spirit.
The Performance Materials Segment produces TAC (triallyl cyanurate) and the TAICROS® (triallyl isocyanurate) product family, a group of Evonik crosslinkers based on a triazine structure. All of these products—highly efficient, trifunctional crosslinking additives for peroxide or electron beam curing with various materials—are made at the Evonik site in Wesseling, Germany.
Evonik employs over 1,300 people in 14 plants at the site, where they manufacture an extraordinarily wide variety of products in a safety-conscious environment and provide all of the necessary services. A large number of the site's employees work in shifts, because the plants have to stay running around the clock. Plant security, the plant fire service, and environmental protection teams are available day and night as well. And at its Rhineland training center, Evonik takes good care of the next generation as well, with over 120 young people receiving thorough vocational training at the center in the fields of the natural sciences, engineering, and business.