Meet the Team
September 16, 2021
Michelle
#WhyWeDoIt - Michelle has been part of Evonik since 2010, as a benefits expert, she is responsible for the group's Well@Work initiative. In her People Story, she tells more about the initiative and why she is so enthusiastic about the topic.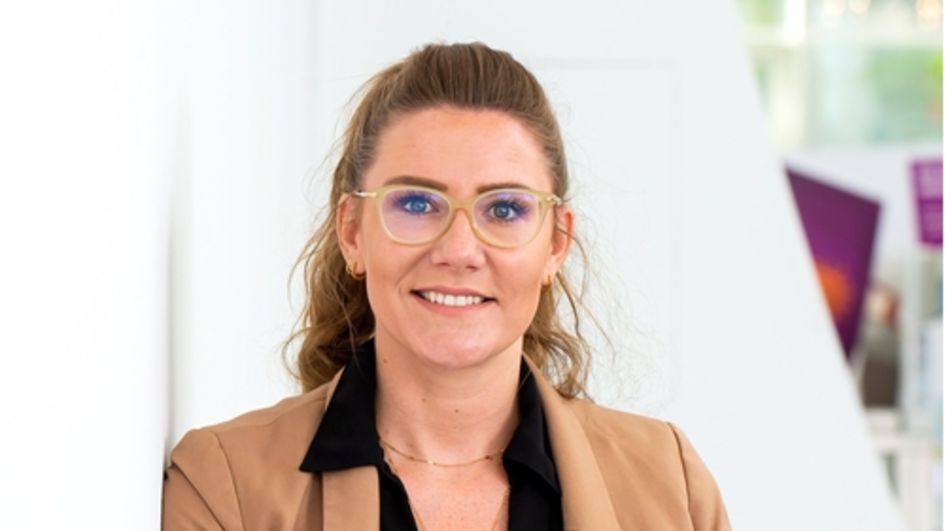 Michelle, you are the contact person in charge of the Group's Well@Work initiative, with which Evonik aims to actively promote employee performance and consequently their quality of life. Why are you so passionate about advancing this cause? 
During my apprenticeship as a clerk for office communication at Evonik, I got the chance through the Mobility Program to work in the U.S. for a few weeks. That's how Evonik gave me my first real taste of living independently. I will never forget that experience as it prepared me for my later life, both personally and professionally. Back then, I already knew Evonik was a fantastic employer that presented its employees with lots of opportunities. My current role on the Benefits Germany team means I can now strategically structure, manage and communicate the Evonik offerings myself. That's what makes my work so exciting. Many of our employees are unaware of the wealth of offerings Evonik provides to support them during different phases of life, in personal emergencies or just in pursuing hobbies. There's just so much information to get out there.
How does your team approach this important and multifaceted topic?
The Group's Well@Work initiative is honestly very comprehensive. Ever since the 2012 launch of Well@Work, the entire team has pursued the same goal – helping employees make healthy choices through supportive initiatives that are in tune with the times and meet the definitions of exercise, nutrition, work-life balance and mental fitness. To successfully coordinate and roll out these measures, we collaborate with a broad network of colleagues from different departments and locations, spanning health management, HR, catering and the works council. Thanks to our good cooperation in recent years, we have already achieved a great deal together and the benefits have also been tangible in these pandemic times. Take mental fitness, for instance, which was new for us. Together, we managed to quickly establish this topic under the Well@Work umbrella, complete with dedicated employee offerings in the form of – at least digital – seminars on stress management, coping with worries and fears as well as various informative events on resilience.
To make sure the word gets out about these offerings, we harness all available communications channels, from our intranet through newsletters and informal support groups to events as well as the Connections and Teams internal collaboration platforms.
Can you give us recent examples of Well@Work initiatives? 
We recently launched a new concept revolving around private and professional life – the new informal "Evonik Stammtisch" get-togethers. This is something my colleagues and I are very passionate about. They were inspired by the existing support group for parents that has proven very popular with staff during the pandemic. We have noticed how much employees crave this kind of interaction. It is not just about content or lectures as such. People need a space where they can exchange news and views about professional and private life with like-minded colleagues. This concept was instantly embraced thanks to its uncomplicated format with no need to establish fixed schedules. That prompted us to set up two more Stammtisch groups in the following few months. These aim to support and encourage networking among employees at other stages of life.
For those who act as carers for family members or want to understand more about the role, the Pflegestammtisch (carer support group) offers an opportunity to share ideas, advice and lend a sympathetic ear during this difficult time. 
The Mitten im Leben (in the midst of life) support group is for employees in their fifties who wish to actively engage in dialog: Where do I see myself today, tomorrow and beyond? How do I structure my remaining years at work and the time after that?
All the support groups operate on the same principle – a once monthly, hour-long meeting with no fixed agenda. The response has been incredible, with fantastic levels of engagement in a supportive environment. In many respects, the groups no longer need us as organizers since members are in direct contact with each other. That's as good as it gets.