Meet the Team
November 9, 2021
Paula
The Vice President Procurement and Head of Unit Inorganics & Catalysts will change the way you think about the business of buying and selling.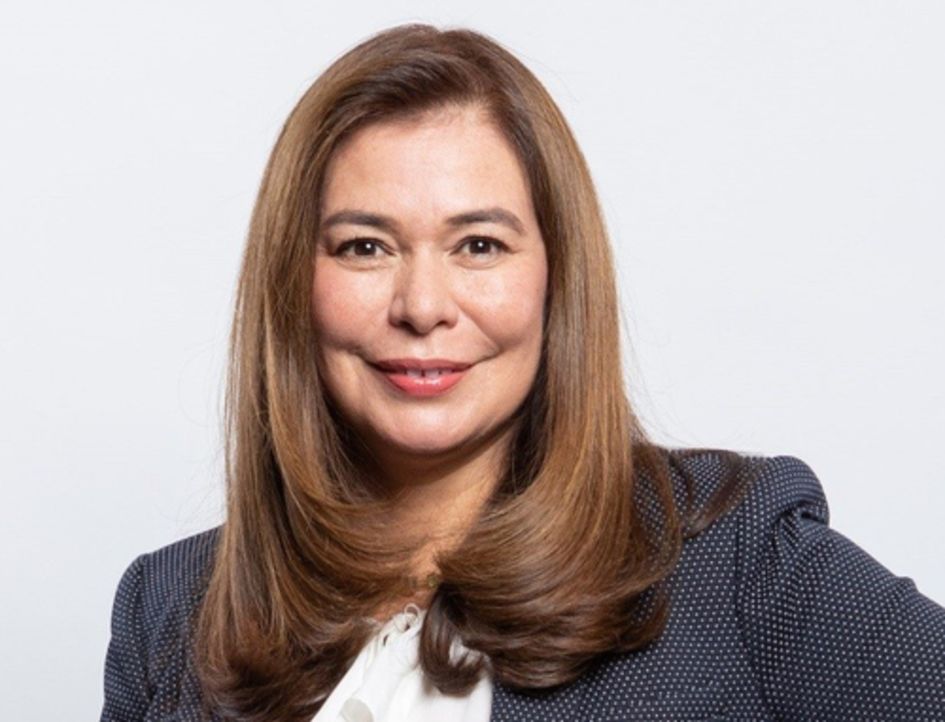 I want to make the work within procurement more visible and would like to show you how challenging this activity is, and how many different aspects there are which I think are largely unknown to most people. Here are 7 things you probably didn't know about what it takes to successfully operate a procurement raw material unit with more than €1 Billion Spend.
1. Procurement is strategic
You must have a strategy behind each raw material, you have to monitor markets and suppliers, you have to think about where your competitors are based, what the future needs of the business will be, the impact of technology, recycling and sustainability. For example, we're looking until 2025 to cut the Evonik global carbon emissions for Scope 1 and Scope 2 by 50% and for Scope 3 which involve essentially raw materials by 15%. Raw materials are what all our business lines need to manufacture Evonik products which ultimately provide an added value for our customers. They account for approx. 60% of procurement's total annual spend. That means the way we source our raw materials has an enormous impact on the profitability of our business as well as on our ability to meet future targets. 
Apart from that, risk management is a crucial component of strategic sourcing. We need to make sure that all Evonik production plants in 26 countries across the globe are securely and continuously supplied with anything they need, at any time and at optimized costs.
2. Procurement is global
Procurement is a globally bundled organization with regional hubs. Low hierarchies allow for high efficiency and a lot of personal exposure, not only towards our business and suppliers, but also to different regions. 
It's about resource allocation and best-in-class sourcing, for which the supplier base is global. That means you have to be open to other cultures. One day you're dealing with China. The next with North America; South America the next. 
3. Procurement is people
All that global personal exposure means interacting with different people in different cultures, so you have to be sensitive to that too. You need to not only understand the markets but also the people, because markets are driven by people. 
Just like you would imagine for any sales manager, it's also about supply and demand. It's about relationships, which means to a great part is about trust. Ultimately, every sales manager needs a procurement counterpart whom to work with and whom to sell products to. It's really amazing how deep-rooted some partnerships are and what you are able to achieve with a trusted supplier. 
Evonik as a producer is just one intermediate step in the supply process. We as Evonik are buying, but we are also selling. Communication, trust, and partnership with our suppliers and buyers are an essential ingredient for a successful business. 
4. Procurement is data
In 2017, The Economist published a story titled, "The world's most valuable resource is no longer oil, but data". This is very true and likewise in procurement: if you are not actively managing data, you will have a big problem. The management of more than 20.000 material numbers in Evonik globally speaks for itself. 
Evonik Procurement has been a front runner in digitalization. We constantly use specifically developed tools to evaluate/analyse processes like material flows – how much is at risk by this material being used in how many business lines, and how much contribution margin is at risk. We have another database with a model for measuring material from cradle to grave so we can incorporate resilience into our models and analyses – in this way you cannot really separate procurement from supply chain – they are totally intertwined. 
And of course, we use artificial intelligence (AI) supported tools. AI can revolutionize our forecast modelling capabilities. The lack of available information in certain areas is one of our major challenges here. A major part of using AI right now is about training it by feeding it with data. All these AI tools help us to better understand, plan for and anticipate market demand to be as flexible as possible, and to have the ability to quickly react/change if necessary. We say that now, whoever has the best data wins.
5. Procurement is resilience
One of the toughest tasks during the ongoing pandemic has been to ensure supply. Think about all the ways our products and materials go into things we all use every day. That can't simply stop. We have to find a way to secure supply of raw materials throughout lockdowns, where situations can change by the day in different markets. As an example, we had cases in which a country that was responsible for 80% of our supply was locked down for 3-4 weeks. This is where resilience strategies and people skills really pay off. I am very proud to say that, for most of our production sites, we managed to continue throughout the pandemic with no real stop in production as a result of raw material supply. Together with logistics and supply chain, it was a tremendous, around the clock effort. 
6. Procurement is integrating
With time we're seeing a continuous, ever increasing integration of procurement into different business functions such as supply chain, marketing & sales and EHSQ. We can only add more value if we have more transparency and more speed. That's why for example, we're part of major business activities from the beginning when it starts from the sales and planning side. This way, we can see in which direction the demand of the business is moving, when key raw materials need to be provided where. and how this integration is most synergistic and profitable for the whole company.  
Systems, tools, faster information – all this is part of how procurement will develop which eventually starts to impact the talent requirements too. For a successful future development of procurement, we need the new generation of employees – we need people with different skills, digital skills in particular.
7. Procurement is change and challenge 
Procurement is a rollercoaster. Keeping up with current business trends and market developments is a highly dynamic activity even more in a fast-paced environment. In addition, procurement is a key function and part of all major company developments. In the past 5 years alone, we have integrated the purchasing teams from 4 different acquisitions (Air Products, Huber, Peroxychem, Dr. Straetmans) while consolidating the procurement requirements. We have also played a vital role in the divestment of Roehm. Even now as we're speaking, there are activities ongoing for both sides of the Merger & Acquisition process (Baby Care, Porocel). 
We are currently at a crossroads where there is increasing pressure to move beyond what is traditional and become a truly effective contributor to the business. We're looking at people that are ready and that not only focus to deliver results once, but sustainably.
For people, it means that you can do things a little bit better every day in a continuous improvement path. This is a benefit, because it means you are contributing every day not just to the business but to your own personal development, too.
Thank you Paula for being our #GuestEditor!