Meet the Team
November 9, 2021
Umesh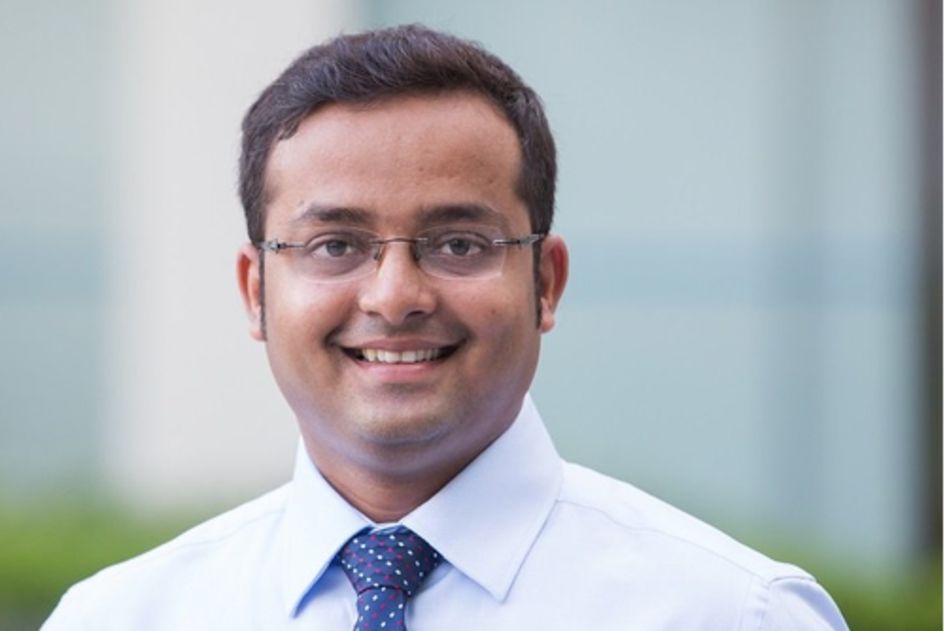 Hello, nice to meet you! Could you tell us a little bit about yourself and your work at Evonik?
Hi, I'm Umesh and I work as a business manager for West India. I am based in Mumbai, India and responsible for local sales of all products of the Animal Nutrition (AN) business line of the Nutrition & Care segment in the Western part of India. I am the only Local Sales Manager in AN sitting in a regional office, where we have more than 150 employees from different business lines, R&D centers, service labs; and service platform for local support –this makes it a strong corporate office.
Could you briefly describe your typical tasks as a business manager?
Even though I am responsible for all products of AN, my main product for sales is MetAMINO®. In West India we are also promoting other amino acids and gut health products, mostly for the poultry market. Other than poultry, we are also selling products to the cattle and aqua industry. Our day-to-day activities include engaging customers with projects for securing business volumes, we also conduct seminars and participate in trade shows to share knowledge and increase the awareness of Evonik within the market. In Evonik, I started my career as lab technician, so I have good knowledge about our services which helps me to convince customer at service front.
Where do you like to spend your time after work?
After work, I spend time near sea, rivers and lakes which gives me energy after an exhausting day. I also like to sit on hill tops and see valley's which makes me feel fresh.
So, you have been working at Evonik for a while now. Is there anything special that connections to Evonik on a personal basis?
With me, my wife – Samiksha – also works at Evonik. She works for the Resource Efficiency segment and we both sit in the Mumbai office. I joined Evonik in May 2010 in the AMINONIR® Lab as a lab technician, after which I moved to sales in October 2010. Since then I am working as a business manager for West India. Six years after working I had encouraged my wife to join Evonik and we were the first couple to work for Evonik India.
What do you think about Evonik as an employer?
II think that Evonik is the best company to work for, if someone is looking for long-term career. Also, ambitious people (like me :-)) receive good support from their supervisors in terms of personal growth and building their own career. The product portfolio, a research-oriented approach and the services make sales comfortable which gives us confidence to promote our products.
Could we ask you something personal? What traits represent you the best?
I like to meet new people and understand their behavior in specific situations. This is a special skill I have, which helps me to understand customers which is very important in the day-to-day business. I also like to ask specific questions to understand situation for drawing correct conclusions. And at the end: I like to reconfirm things.
That's really special! And what do you like to do in your free time, do you have any hobbies?
I like to travel in my free time, specially like to visit hilly and coastal area and love to spend time there. I also like to collect small toys. I like fast food so much, where I have collection of more than 3000 toys of their kids' meals. I also like to take part in marathons.
Have you ever been involved in a special situation or had an unusual experience which has inspired or motivated you?
In 2009, I lost my mother, after which I had a very difficult phase, as I was also working and studying at the same time. During this time, I have learned that although you have difficulties, or you have to deal with blows of fate, you still have to look forward and try to do your best.
Could you say to our readers what is your philosophy of life?
Work smarter to achieve goals of life. Enjoy life as it comes and don't think of negatives which demotivates you.
Last question, promise! Is there a location that you associate something special with?
Singapore! My first international travel place. I feel like second home. I think there are very few places in Singapore which I haven't explored yet. It's one of my dream locations to work.